You Quan meets with advanced Tibetan Buddhist scholars
2018-05-21 09:27:00 | From:China Tibet Online
On May 19, You Quan, member of the Secretariat of the Central Committee of the Communist Party of China (CPC) and minister of the United Front Work Department of CPC Central Committee, met with winners of the Thorampa title, an advanced ranking in Tibetan Buddhism, from the 14th Tibetan Buddhism advanced title examinations, and they took a photo together.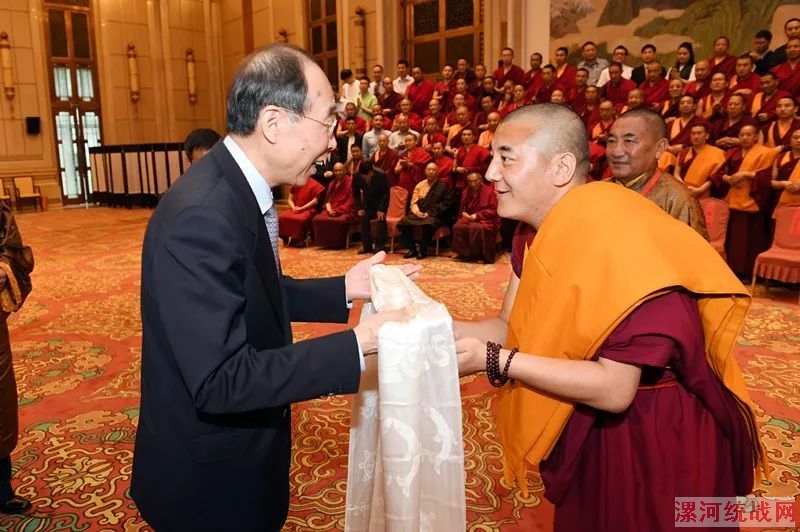 You Quan meets with the Thorampa title holders.
You Quan emphasized that the Tibetan Buddhist community should thoroughly study and understand the Xi Jinping Thought on Socialism with Chinese Characteristics for a New Era, unswervingly adhere to correct political positions; firmly uphold national unity; positively adapt to developing trends of the current times; vigorously promote interpretations of Buddhist doctrines and make new contributions to the future inheritance and development of the Tibetan Buddhist tradition.
The new academic title system in Tibetan Buddhism is composed of three levels: a beginning, intermediate, and advanced level. Of these, the beginning-level title is called Chenrampa in Tibetan, which is equivalent to a bachelor's degree. The intermediate title, Chingrampa, is equivalent to a master's degree. Finally, the advanced degree, Thorampa, is equivalent to a Ph.D. The full name of the advanced title is Thoram-ramjenpa: Tho means "highest" and Ramjenpa means "master of Buddhist scriptures".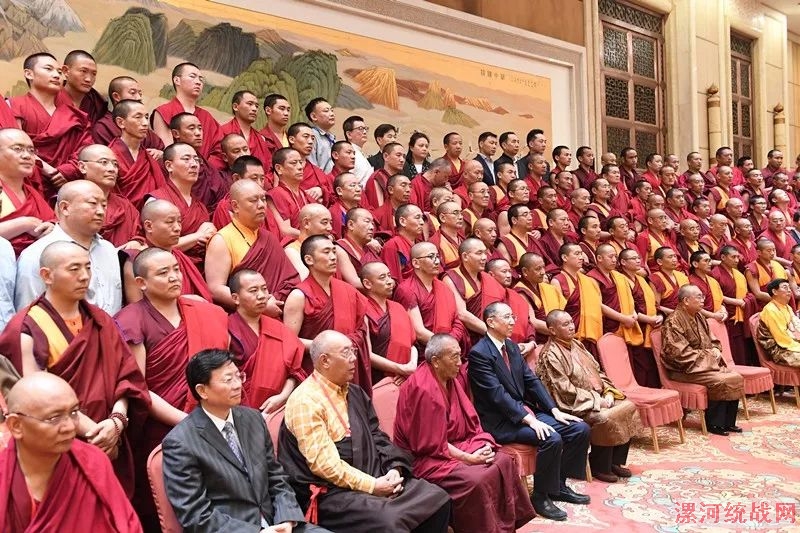 You Quan meets with the Thorampa title holders.
The Thorampa title is awarded by the High-level Tibetan Buddhism College of China. In order to obtain this academic title, monk students must first study within a monastery for more than 15 years and only those having a good command of religious discipline and earning good scores can sit for the entrance examination to the High-level Tibetan Buddhism of China. After they are admitted, they are required to undergo two years of comprehensive, systemic studies, learning not only traditional religious doctrines, but also science, culture, law, and management. Upon graduation, students must have earned enough academic credits, undergo exams for their culture and political classes, participate in scripture debates and write a thesis defense. Only all exams have been passed and the thesis is unanimously approved by the defense committee, can a student obtain the title of Thorampa.