Express delivery helps fresh crops go out of the Plateau
2018-04-28 14:33:00 | From:China Tibet Online
A Chengdu-to-Lhasa cargo flight has been in operation since April 23. It plans to run from Tuesday through Saturday with a carrying capacity of about 30 tons per flight.
According to Tian Feng, sales director for the Sichuan region for Shunfeng Express Delivery Co., a domestic express delivery company, the flight doubles the capacity to bring cargo out of Tibet. Fresh Tibetan cordyceps, matsutake mushrooms, and other specialty products transit through Chengdu and arrive in key cities like Beijing, Chongqing, and Chengdu itself the next day. Products arrive in over 300 cities every other day.
Tian Feng said that according to market research, the annual output of Tibetan matsutake mushrooms is 530 tons and 65 tons for cordyceps. Prior to this, logistics in Tibet were slow and prices were high. The transport capacity for flights coming out of Tibet is 20 to 30 tons per day.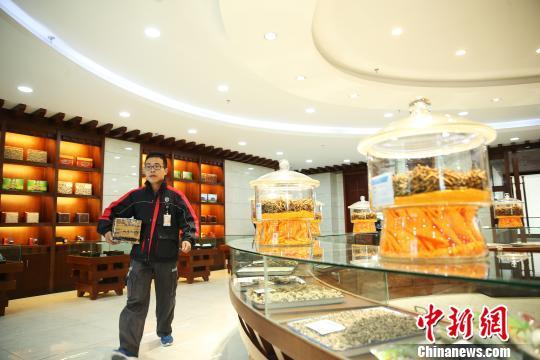 Express delivery workers transport Tibetan cordyceps.