Rebirth of ancient Tibetan village 10 years after Wenchuan quake
2018-05-09 15:58:00 | From:China Tibet Online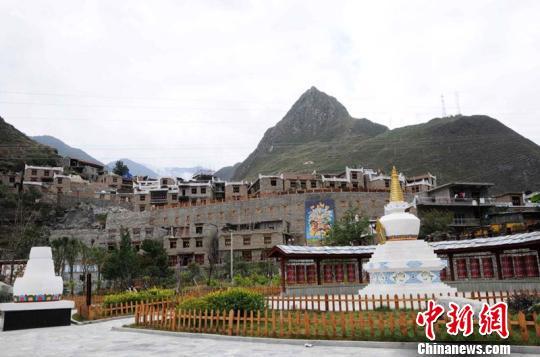 A corner of Gampo Tibetan Village
It has been 10 years since the May 12 Wenchuan Earthquake in 2008. Recently, many news media reporters visited Li County, Songpan, Heishui, and Xiaojin counties in Sichuan Province to witness the post-quake changes and life of local people.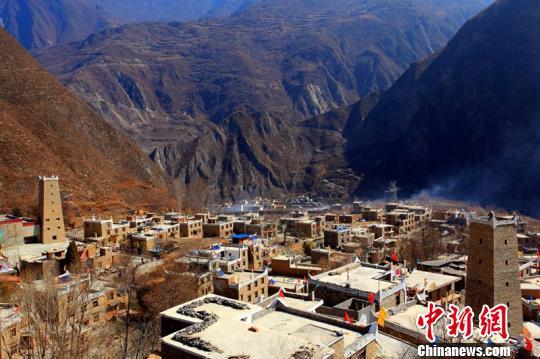 Panorama of Gampo Tibetan Village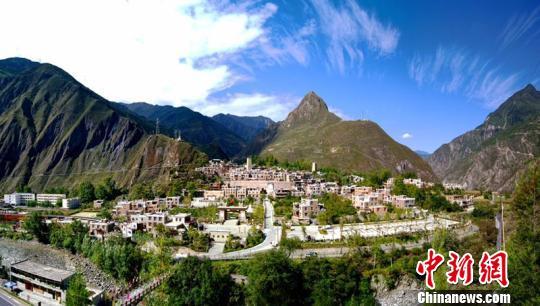 Panorama of Gampo Tibetan Village
In the sunshine, flowers along the wall of the ancient Tibetan village in Gampo Village, Li County sway in the wind beautifully.
Tsewang, owner of the Dekyi Tibetan Family Homestay, chatted with reporters about the changes that have occurred in his hometown over the last 10 years. After rebuilding their houses after the earthquake, his family began to manage a Tibetan Homestay. After a period of hard work, their business became more and more prosperous, and they also planted fruit trees. The family achieved an income of more than 200,000 yuan last year, with incomes from selling sweet cherries, apples, pears, and grapes. They expect to earn even more this year.
In 2008, the earthquake caused severe damage to the Gampo Tibetan Village. With support from the state, on March 5, 2009, reconstruction began to Gampo Tibetan Village that would last for three years to restore the 1,000-year-old ancient Tibetan village to its original appearance. In 2011, the Gampo Tibetan Village was listed as one of the "Top 10 Tourism Villages in Sichuan worth going", and in December 2012, it became a national level 4A scenic spot.
Thanks to its status as a level 4A scenic spot, almost all households of Gampo are now engaged in tourism, developing Tibetan homestays and setting up tourism development cooperatives to link food, entertainment, touring, and shopping entities that are characteristic to Gampo. They also promote rural tourism in the area, which has become a local tertiary industry. According to statistics, more than 150,000 tourists visited Gampo Village and 30,000 stayed overnight, all together bringing in a tourism income of 2.3 million yuan.
Over the last 10 years, the annual per capita income of Gampo Tibetan Village rose from 2,360 yuan before the earthquake to 13,000 yuan in 2017. The village's economy has also adjusted from simple crops like cabbage and corn to cash crops like sweet cherries, crisp plums, walnuts, and apples. In addition, Gampo Tibetan Village now has complete infrastructure and is fully functional with running water, electricity, paved roads, and broadband access. The lives of the ordinary people here can be said to have undergone earth-shaking changes.