Panchen Lama's commemoration of Wenchuan quake
2018-05-12 09:52:00 | From:China Tibet Online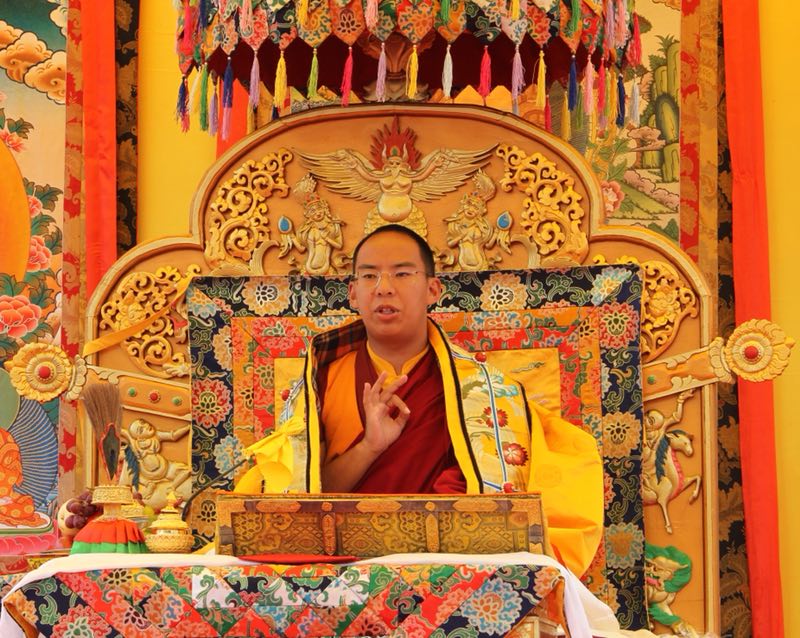 11th Panchen Lama held prayer ritual for victims of the Wenchuan earthquake in the Lama Temple in Beijing on May 21, 2008.
On May 12, 2008, a devastating M8.0 earthquake hit Wenchuan and nearby counties in southwest China's Sichuan province. The quake, one of the most destructive in the world in recent decades, ruined the region and left more than 80,000 people dead or missing.
Saturday marks the tenth anniversary of the catastrophic quake, on which Panchen Erdeni Choskyi Gyalpo commemorates the victims of the quake through China Tibet Online. He conveys his commemoration as follows:
It has been ten years since the devastating 2008 Wenchuan earthquake, a disaster to our country and tens of thousands of our people. Ten years later, it is heartwarming and inspiring to see new homes built and the local people live and work in peace and contentment.
In the earthquake, we saw the vulnerability of life; at the same time, in the rebuilt of our homes, we feel love, resolve and courage of our fellow countrymen and have witnessed the power of solidarity of all our people in face of difficulties and challenges, which is a source of our confidence in realizing the Chinese dream of national rejuvenation.
The kindness extended to others is like rain moistening and nourishing the soil; the mercy given is as bright as light combating the invasion of darkness.
Today, we mourn the dead and pray for the living. May the deceased rest in peace and the living move on strongly; may we treat all equally and do good deeds in a dedicated, tolerable and selfless manner; may we keep gratitude in mind, pay forward when opportunities arise and work hard to press ahead.
Editor:Yanina
Panchen Lama's commemoration of Wenchuan quake