Building Qinghai-Tibet Plateau a national and international highland in ecological progress
2020-09-09 09:20:00 | From:China Tibet Online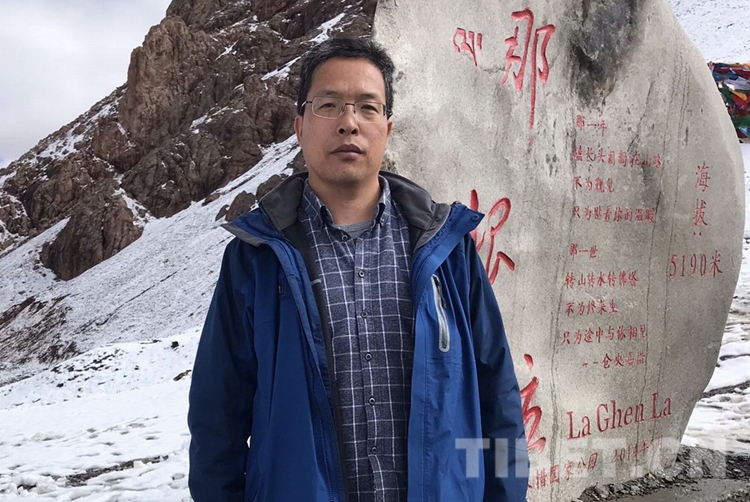 Drulha, a Tibetologist with Minzu University of China
"I was touched by the President's comments about ecological protection on the Qinghai-Tibet Plateau." Said Drulha, a Tibetologist with Minzu University of China when interviewed by China Tibet Online about the high-level meeting on Tibet work held in Beijing from Aug. 28 to 29, 2020.
The two-day meeting was the seventh Central Symposium on Tibet work since 1980 when the first was held, with the other five held in the year 1984, 1994, 2001, 2010 and 2015 respectively.
Efforts must be made to build a new modern socialist Tibet that is united, prosperous, culturally advanced, harmonious and beautiful, President Xi Jinping said in a speech delivered during the seventh Central Symposium on Tibet work, stressing that conserving the ecology of the Qinghai-Tibet Plateau is the greatest contribution to the survival and development of the Chinese nation.
The president's speech is a guiding document on Tibet-related work in a new era, said Drulha, adding that he paid special attention to the remarks of the president about ecological protection on the Qinghai-Tibet Plateau. "I have once made surveys in Tsonyi County, Nagqu City, Tibet, which is the highest county in the world. I have learned that the ecology there is fragile and can hardly recover once damaged. "
The Tsonyi County is located in the heart of the Changtang Nature Reserve, the highest nature reserve in China, with towering snow-capped mountains and glaciers, dotted lakes and boundless grasslands, and also rare animals like Tibetan antelope, wild yaks, Tibetan wild donkeys and many other wild animals. Drulha introduced, emphasizing that ecological protection of the reserve is of utmost importance.
In recent years, Tibet Autonomous Region has adhered to the concept of ecological protection first and made combined efforts in poverty alleviation and ecological protection by launching a high altitude ecological relocation project, which aims to relocate people living in "life exclusion zones" above 5,000 meters, Drulha said, giving examples that in June 2018, people in Gyaling Gyadong Village and Tsang Village in Nyima County, Nagqu City were moved from an average altitude of 5000 meters to the much lower Doilungdeqen District in Lhasa city; in December 2019, herdsmen from Katso township, Yarqu Township and Tsozhe Qangma Township in Tsonyi County were moved to Semburi Village, Kongkar County, Shannan City, with an average elevation of 3,600 meters.
Through the ecological relocation project, we have realized a win-win goal of helping herdsmen in northern Tibet shake off poverty and protecting the Changtang National Nature Reserve, Drulha said, noting that this is an important step in building Qinghai-Tibet Plateau into a national and even international highland in ecological progress.
Editor:Yanina