Derge Yer is a Tibetan singer from Guinan County of Hainan Tibetan Autonomous Prefecture in northwest China's Qinghai Province.
Derge Yer is handsome and sunny, and his mustache makes him look like a Tibetan prince.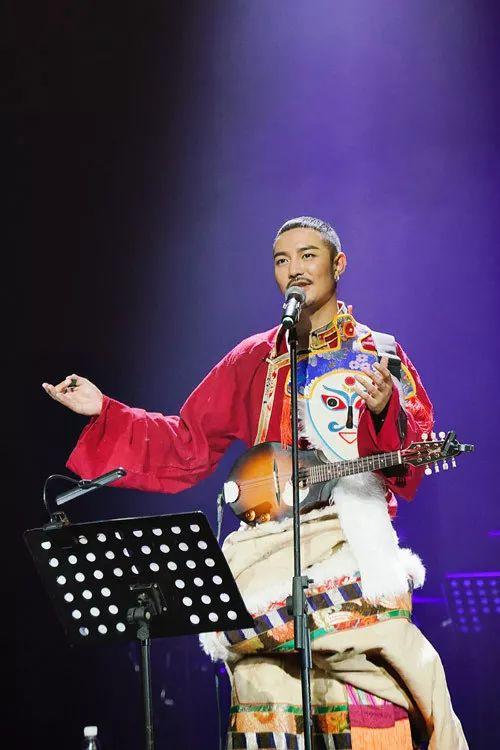 Start in Music: Brother and Mandolin
Growing up in a herding region, Derge Yer has always worked in herding; he has almost never attended school, not to mention receiving any musical education. Luckily, his older brother loves music. When Derge Yer was eight years old, his brother brought back a mandolin from Xining City, capital of Qinghai province, which became his first education in music. At the time, he didn't dream of leaving the herding region to become a singer in a big city.
When he was 14 years old, the young Derge Yer, who has never traveled, took a bus for seven to eight hours to Golog Tibetan Autonomous Prefecture in southeast Qinghai, a place that was 400 km away, to attend a music competition. When he won first place, beating the other two to three hundred players, he became well-known locally. Later on, he went to Beijing with a dance choreographer, and sang for tourists at the China Ethnic Culture Park and Mt. Ling in Mentougou, which was his first singing job. 
In March of 2010, Derge Yer joined the Marnyi Stone band as the lead singer. In 2011, the band became the champion in the China Tibetan Music Competition. In 2013, Derge Yer competed in CCTV's Xingguang Dadao, a reality singing show, where he was the champion for the weekly, monthly, and playoff competitions, and he won sixth place in the finals.