Travelling stories of Tibetans of two generations
2018-10-29 10:45:00 | From:China Tibet Online
"Compared with our parents, we are very fortunate to live in this new era," 21-year-old Jamdenda from Sershul County, Garze Prefecture, Sichuan Province said sincerely.
Compared with his parents, Jamdenda has traveled farther, seen more places, and experienced more culture.
"After I finished elementary school, I came to the inland to study. This was the first time I truly traveled outside my hometown. Later, by chance, a young girl from my hometown went to Shanghai for medical treatment, and I accompanied her and acted as a translator. Although it wasn't really a trip, it helped me get to know different people and made me curious about the outside world."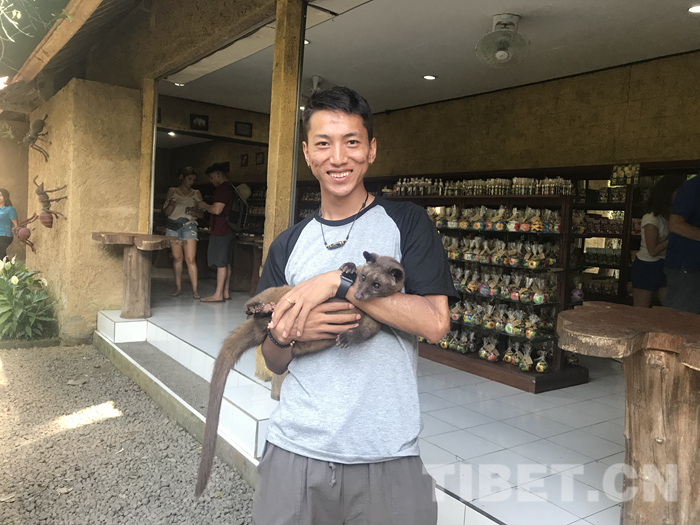 Jamdenda's photo taken during his trip.
"My first real trip was during university," he said. "While studying, I made some money doing a part-time job, so after my junior year, I packed a bag and my camera and set off on a 20-day journey. I started from Kangding, capital of Garze Tibetan Autonomous Prefecture, Sichuan and visited Tibet and other Tibetan-inhabited areas in Yunnan and Qinghai provinces, traveling over 7,000 kilometers. I saw the beauty of Yading in Daocheng County, experienced the spectacular scenery of Kawagarbo in Yunnan, the majesty of the Potala Palace in Lhasa, and saw how Yushu in Qinghai was rebuilt after the earthquake. I also stayed in a tent by Namtso Lake, imagining how it looked when my parents traveled there in their youth, thinking about their own future."
"The more I travel, the farther I go, and the more I find out how lucky our generation is. My parents' generation wasn't able to travel so much because of the bad conditions of transportation and the economy. The farthest my parents went was to Lhasa and it took them a few months to get there. It was difficult to carry things, too, so they had to rely on other people to help them get food. For them, traveling was a strange and extravagant experience." Jamdenda is grateful for his own opportunities. "Now, economic and transportation conditions are better. When my parents have free time, they can go to Tibet or other Tibetan-inhabited areas for pilgrimages. In a few days they can visit a few different places, which was beyond imagination. They also encourage me to go out and see the world. They hope that I can stay open-minded, and they also think of it as me completing their wishes in youth."
After he graduated, Jamdenda could have stayed to work in Chengdu, but he chose to return to his hometown, Sershul. "My home is here. And I was lucky to travel farther and see the wider world. I hope that I can do my part to help more young people from my hometown to have the opportunity to see the outside world."
Editor:Yanina
Travelling stories of Tibetans of two generations