Third Cordyceps Cultural Tourism Festival launched in Damxung County, Lhasa
2018-05-25 16:20:00 | From:China Tibet Online
As May is coming, Wumatang Township on the Damxung grasslands begins its cordyceps excavation season. In order to fully demonstrate the nomadic culture of Damxung County, on May 20, the Third Damxung County Cordyceps Cultural Tourism Festival kicked off in Baga Village, which lies under Mt. Molan in Wumatang Township. The theme of the festival is "Pleasant Mt. Molan: Journey of Looking for Cordyceps".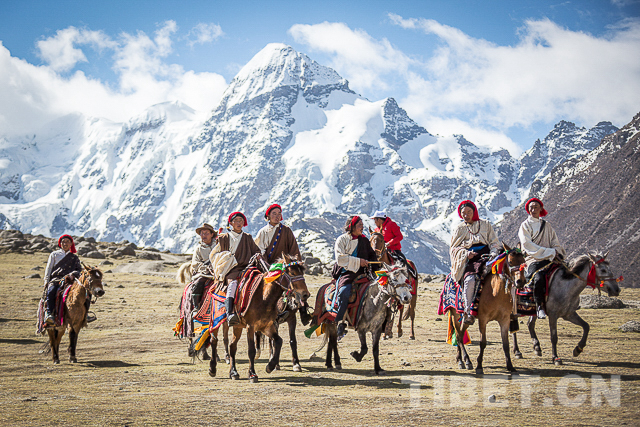 At the opening ceremony of the festival, groups of nomads ride horses in front of Mt. Molan.
At the opening ceremony, local people performed folk songs and dances. A fashion show of nomadic culture also let visitors experience the stunning charm of combining traditional culture with modern design.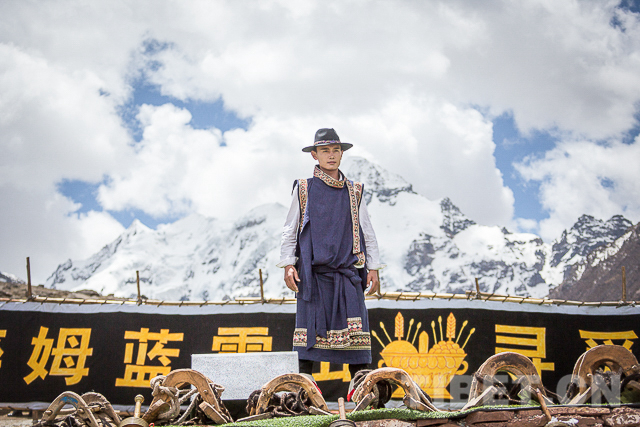 The nomadic fashion show at the opening ceremony.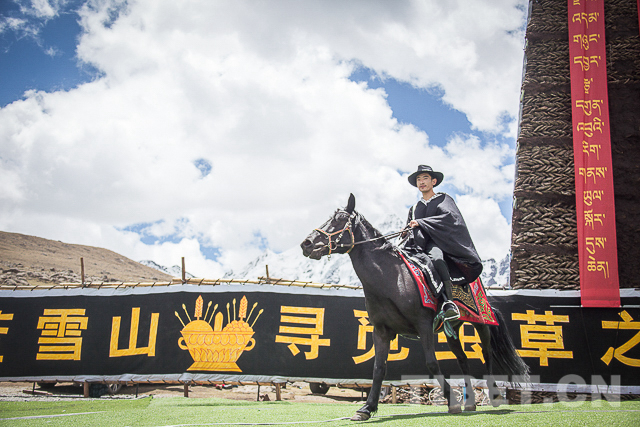 At the event, Sonam from Guoni Village and his horse were waiting to perform. As a member of the Damxung equestrian team, Sonam would wear nomad clothes and perform together with his horse.
"Damxung is a county that engages purely in animal husbandry," Sonam said. "We have grown up on horseback since we were young. Today, we can take this opportunity to share the nomadic culture of Damxung County so that more people can understand it and have fun."
Sonam and his horse perform together at the opening ceremony.
Related News
Photo shows tourists experience discovering and digging cordyceps under the guide of local herdsmen in the 3rd Cordyceps Cultural Tourism Festival held at the foot of Molan Snow Mountain in Damxung County, Tibet, on May 20.

Photo shows the starry sky that seems so close enough to touch of Damxung County, about 160 kilometers away from Lhasa, Tibet.

Cordyceps has long been known as "soft gold" and is harvested in May and June. In addition to Ngari, six other cities including 40 counties in Tibet also grow cordyceps.