I have been deeply attracted to Tibet: German writer
2020-09-07 11:11:00 | From:China Tibet Online
"I have been deeply attracted to Tibet." Said Stefan Schomann, who is a freelance writer and photographer from Germany.
Stefan Schomann made the above remark through network teleconference when he joined in the International Online Forum on Telling Stories of Tibet on September 4 and expressed his impression on China's Tibet after having visited the region. "I grew up in a region with mountains, which can not rival with the Himalayas. I am fairly interested with Tibet."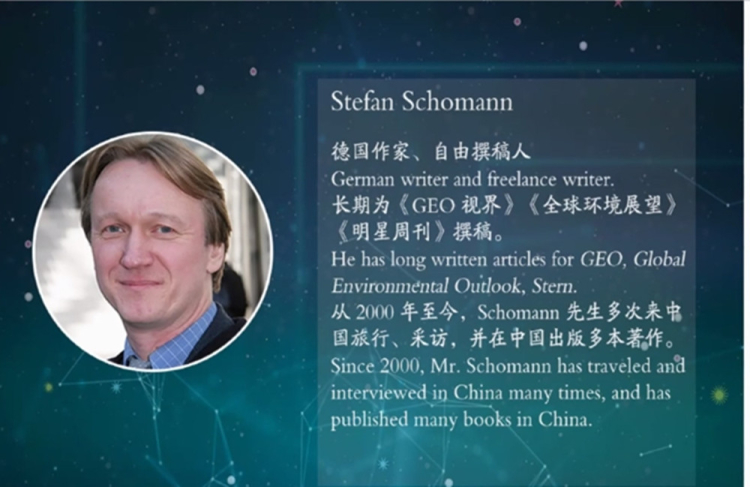 A brief introduction of Stefan Schomann
In his conference speaking, Stefan Schomann firstly showed a video, in which a German tourist began his week-long visit to Lhasa by taking a train. To Stefan Schomann, it was a really interesting experience! "The train travelled 2,000 kilometers a day. However, 50 years ago, it took about 3 years to finish the travel. You can watch TV on the train, and you can even surf on the net via wifi signals."
In Lhasa, Stefan Schomann recorded what he saw and heard with his camera, including the stunning scenery, the mouthwatering food, the religious places and daily life of locals. He felt that the local people are friendly and kind-hearted.
  In Stefan Schomann's view, Tibet-related topics are popular with western media and readers. He suggests that more efforts be spent by writers and photographers to make known the achievements in protecting Tibet's ecology and promoting Tibetan history and culture. At the same time, Stefan Schomann thinks that telling stories of Tibet is challenging and more dialogue and communication would help it become easier.
  It is learned that Stefan Schomann has visited and interviewed in China for many times since 2000 and has published a picture album named Visiting China by taking a train.
Editor:Yanina
Related News
The German Fire Brigade Association (DFV) warned on Wednesday that unusually-hot and dry weather currently experienced in large parts of Europe could spark forest fires in Germany as well.

German Foreign Minister Heiko Maas (SPD) has warned U.S. President Donald Trump on Tuesday to expect a firm response from the European Union (EU) to new protectionist measures.