Expert interprets guiding principle on conducting Tibetology studies in a new era
2020-09-16 14:21:00 | From:China Tibet Online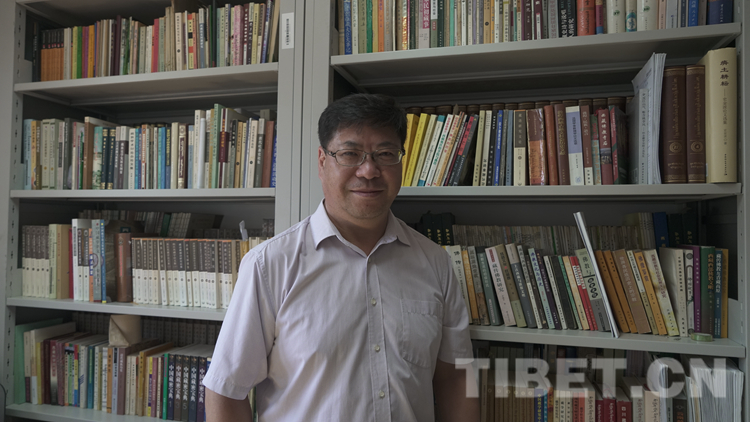 Feng Zhi,a Tibetologist with the Institute of History of China Tibetology Research Center
Tibet has been an inseparable part of China since ancient times, the ethnic groups in Tibet, together with other ethnic groups living in inland areas, created the Chinese nation. People of all ethnic groups in Tibet have a fine tradition of patriotism, who have written many moving stories of safeguarding national unity and strengthening ethnic solidarity.
The above remarks were made by Feng Zhi, a Tibetologist with the Institute of History of China Tibetology Research Center when receiving an interview with China Tibet Online. The Tibetologist thinks that the recently-held seventh Central Symposium on Tibet Work is a guiding document for conducting historical research on Tibet.
Firstly, Feng Zhi thinks that the study of contemporary history of Tibet should be taken under the background of the history of the Party, the history of new China, the history of reform and opening up and the history of socialism development.
Secondly, the Tibetologist insists that efforts should be made to conduct in-depth studies on the history of relations between Tibet local government and the Central government, which are evidences that Tibet has always been an inseparable part of China since ancient times and the central government has always exercised administration over Tibet's local government since ancient times.
Thirdly, importance should be attached to strengthen ideological and political education in schools so as to ensure that patriotism runs through all process of school education.
Editor:Yanina
Related News
China has created a relatively complete research and academic system for Tibetan studies, which includes more than 5,000 scholars and researchers.