No bomb found on passenger airplane after emergency landing on Greece's Crete
2018-08-17 17:50:30 | From:Xinhua
  No bomb was found on a passenger airplane traveling from Egypt to Germany after its emergency landing over a bomb alert Tuesday night, Greek national news agency AMNA reported.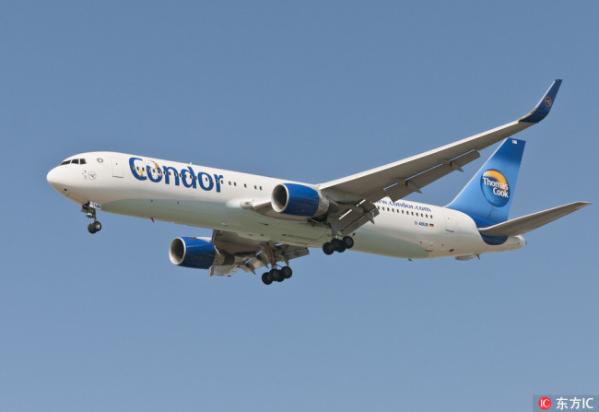 A Condor Airlines jet [File Photo: IC]
  In the early hours of Friday, investigators had finished searching the aircraft, as well as questioning the crew members and passengers and determined that no bomb device was aboard.
  The pilot alerted authorities that a threatening note had been found in the toilet suggesting there could be a bomb.
  The airplane of Condor airlines had departed from Hurghada to Dusseldorf and landed at Chania airport, Greece's Crete island, for the search by bomb disposal experts.
  All 281 people on board disembarked safely and no injuries were reported. The passengers will be flown out to their destination on Friday.