Hamas, Israel agree on truce in Gaza
2018-08-10 06:20:07 | From:Xinhua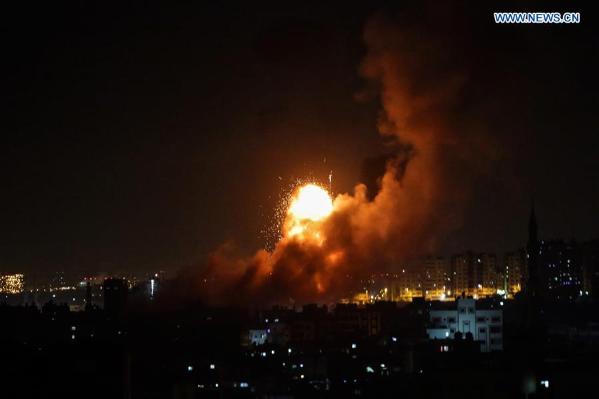 Smoke rises following Israeli air strikes in Gaza City, on Aug. 8, 2018. Israel on Wednesday carried out large-scale air strikes in the Gaza Strip, targeting "12 terror sites," a military spokesperson said in a statement. [Photo: Xinhua]
  The Islamic Hamas movement announced that a truce with Israel on halting escalation in the Gaza Strip started from Thursday night, a Hamas source told Xinhua.
  The agreement, brokered by Egypt and UN Special Coordinator for the Middle East Peace Process Nickolay Mladenov, will end another round of military confrontation between Israel and Hamas, the source said.
  "A calm-for-calm deal has been brokered by Egypt and by the UN Special envoy on condition that the Israeli occupation should respect the agreement," the Hamas source said on condition of anonymity.
  "The Palestinian resistance has the right to respond to any Israeli violation," the source added.
Related News
A red-hot voyage to the sun is about to bring us closer to the star than ever before. NASA's Parker Solar Probe will hurtle through the sizzling solar atmosphere and come within just 3.8 million miles of the surface.

Photos taken showing the closing ceremony of 2018 FIFA World Cup.

Thailand authorities are preparing a compensation package worth 63.9 million Thai Baht (around 1.93 million USD) to the victims of the Phuket boat accident, reports Thailand's World Journal.