President Trump talks with Japan's Abe over DPRK
2018-05-29 07:16:15 | From:
  U.S. President Donald Trump spoke over phone with Japanese Prime Minister Shinzo Abe on Monday, with the two agreeing to meet ahead of the expected meeting between the leaders of Washington and Pyongyang, said the White House.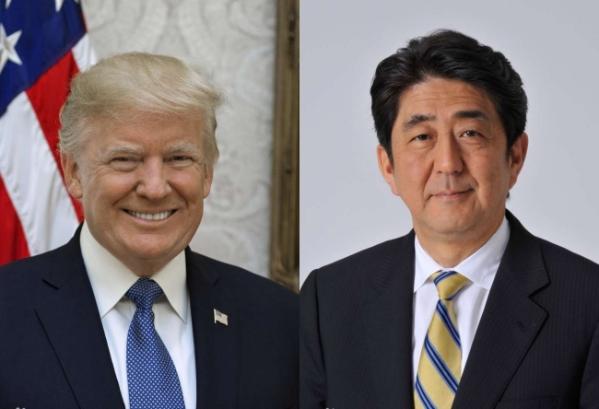 [File photo: China Plus]
  During their phone conversation, the two leaders discussed recent developments for a possible meeting between Trump and top leader of the Democratic People's Republic of Korea (DPRK) Kim Jong Un, according to a statement released by the White House.
  Trump and Abe also agreed to meet again to "continue close coordination" ahead of the expected summit, which was originally scheduled on June 12 in Singapore, said the statement.
  Trump on Sunday confirmed that a U.S. official team had arrived in the DPRK to talk about the preparation for the summit.
  Earlier, Trump canceled the scheduled meeting on Thursday, citing "tremendous anger and open hostility" displayed by Pyongyang recently. However, he reversed course on Friday, saying both sides wanted the meeting to happen and it could still go ahead after productive talks.