Trump says meeting with DPRK's Kim 'will absolutely happen'
2018-05-24 06:46:07 | From:
  U.S. President Donald Trump said on Wednesday that his meeting with the Democratic People's Republic of Korea (DPRK)'s top leader, Kim Jong Un, "will absolutely happen."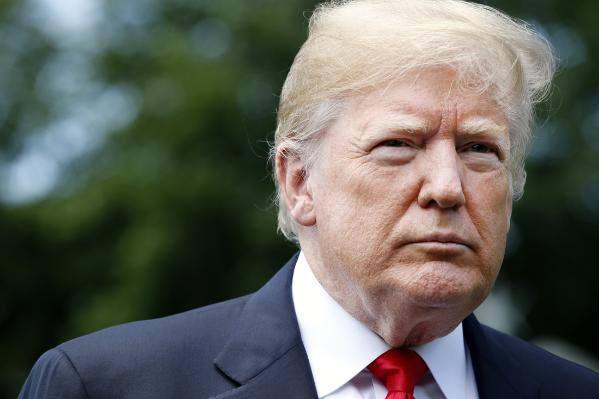 President Donald Trump pauses while speaking to the media before boarding the Marine One helicopter on the South Lawn of the White House in Washington, Wednesday, May 23, 2018, en route to a day trip to New York City. [Photo: AP/Jacquelyn Martin]
  The summit scheduled for June 12 in Singapore "could very well happen," Trump told the media before departing to New York at the White House's South Lawn.
  "Someday a date will happen. It could very well be June 12th," he said. "We'll know next week."
  He added that it "will be a great thing" for the DPRK if the meeting comes true.
  A day earlier, Trump hinted that his scheduled meeting with Kim may be delayed.
  Chinese Foreign Ministry spokesperson Lu Kang said earlier on Wednesday that China expects the Trump-Kim summit will go smoothly with positive outcomes.
  "We have always been encouraging and supporting the U.S. and the DPRK to accumulate mutual trust through direct dialogue," he said. "We hope that all the relevant sides, particularly the DPRK and the U.S., will seize the opportunity, meet each other halfway, suppress interference and address each other's concerns in a balanced way."
  Troy Stangarone, senior director of congressional affairs and trade at the Washington-based non-profit Korea Economic Institute, told Xinhua that "real progress on these issues will take time, both in terms of building the trust and confidence between the United States and North Korea to be successful, but also in terms of working through the mechanics of denuclearization."
Related News
U.S. President Donald Trump on Thursday ruled out the use of the so-called "Libya model" in efforts to pursue denuclearization of the Korean peninsula.

Special counsel Robert Mueller's team has informed U.S. President Donald Trump's legal team that it would follow Justice Department guidance and not seek an indictment against Trump.

The U.S. Senate Intelligence Committee voted on Wednesday in favor of Gina Haspel, President Donald Trump's pick to be the next CIA director.