China's highest Tibetan Buddhism academy enrolls students from Tibet
2018-07-05 10:02:00 | From:China Tibet Online
June is the college entrance examination season. Student monks from Tibetan Buddhism College of Tibet, located in Lhasa, are also preparing for their college entrance exams, which refers to enrollment in the 2018 Thorampa advanced title class at the High-level Tibetan Buddhism College of China. The Thorampa advanced degree for student monks is equivalent to a doctoral degree.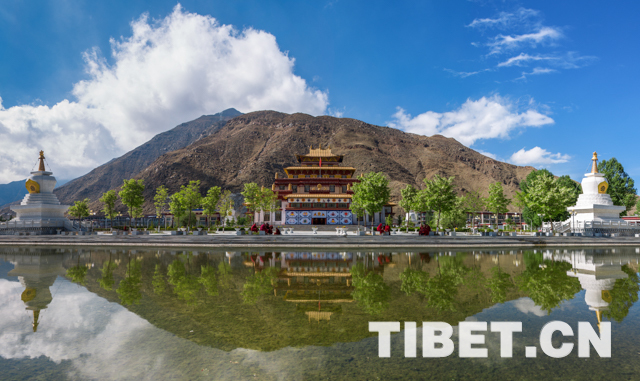 The Tibetan Buddhism College of Tibet
The scope of recruitment is for monks in the Gelug and Sakya sects of Tibetan Buddhism. During these examination days, 20 monks participated in exams on Buddhist studies, politics, and culture from June 1 to 6.