From treating patients to planting vegetables: Doctor couple's journey
2018-06-29 15:29:00 | From:chinadaily.com.cn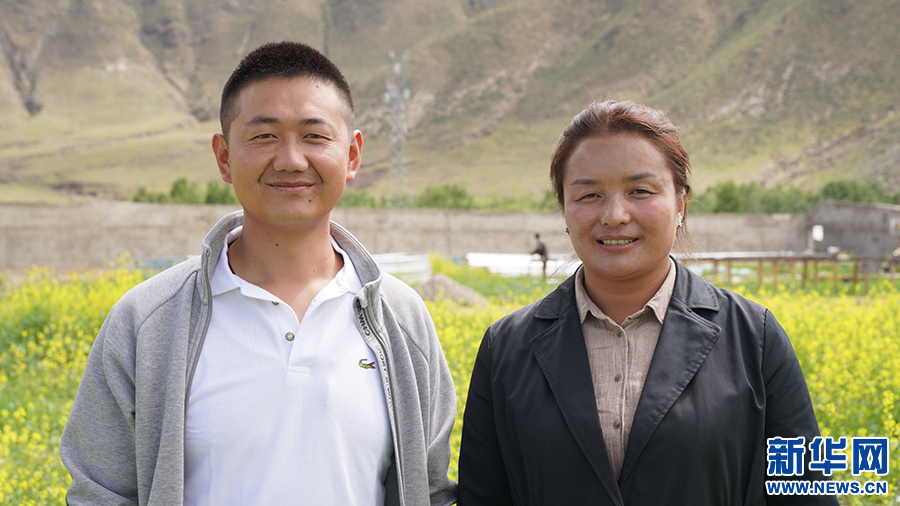 Ciren Quzhen and her husband Gao Yongqian run an agriculture cooperative at Qiongda village of Dagze county in Lhasa.
Before the couple decided to return to Quzhen's hometown to launch the cooperative, they were working as doctors, had a clinic and were leading a comfortable life compared to their current work of taking care of fruits, vegetables and plantation day and night.
Running the cooperative is not easy, especially in the initial stage, Quzhen said. Three years ago, the couple sold their home in Lhasa to raise money and spent a long time persuading villagers to rent their land to set up the cooperative.
"Even my mother disagreed with our decision because she loves us and she felt our life would be worse and harder than before, but my father supported us," Quzhen said.
"We don't worry about selling our products because we have signed contracts with a dairy company and some schools to provide fresh products," Quzhen said.
As the cooperative is getting better, more villagers are willing to lease their land to the couple.
The cooperative not only provides jobs to 26 villagers, but also offers cash bonus to villagers who lease land to it, annually.
The couple is planning to rent more land, and expand businesses to let visitors pick vegetables and fruits.