Heating project carried out in Tsona County, Tibet
2018-05-22 17:46:00 | From:kangbatv.com
In mid-May, when most parts of the country have gradually embraced the summer, Tsona County, Shannan City, Tibet Autonomous Region still retains its winter atmosphere. In October 2017, the central heating project was completed and put into trial operation in the county, bringing warmth to people and driving away the coldness in the high altitude county.
Buduo, deputy secretary and county head of Tsona County, said that Tsona Township has an altitude of 4,380 meters above sea level. As winter in the area is long and cold, the minimum temperature record reached minus 38 degrees Celsius, and the annual overall frost-free period is only 42 days. For a long time, local people have been plagued by the problem of heating in winter.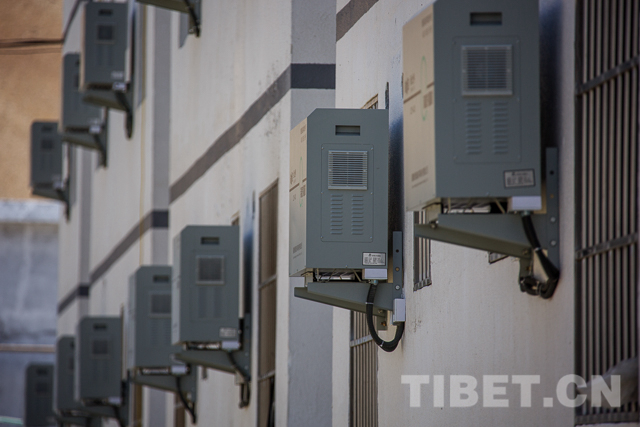 In order to create a livable city, Tsona County made rational use of its abundant geothermal resources, maintaining a cyclic utilization of geothermal water resource. At present, enterprises and public institutions, schools, hospitals and some residential buildings of Tsona County have been covered by the heating project. The heating area has reached 200,000 square meters, benefiting more than 3,000 people.
In 2017, the clean energy heating project for four primary schools and kindergartens in Quchomu, Kardag, Jora, Magmang of Tsona County were implemented and put into use, benefiting 715 students. The central heating program in Quchomu and Lampug townships, scheduled for 2018, will also be carried out this year.
The successful implementation of centralized heating project has effectively safeguarded the health of local people in the county, and promoted the infrastructure and public service in high altitude border regions.
Related News
I will devote myself to playing a leading role in Yumai," said Zhuoga, former head of the Yumai Township government in Longzi County in Shannan,Tibe.