Intangible cultural heritage exhibition comes into Tibet Buddhist College
2018-06-15 16:15:00 | From:China Tibet Online
The intangible cultural heritage performances and exhibition officially organized by the Culture Department of Tibet Autonomous Region is held in Tibet Buddhist College, Lhasa, Capital City of China's Tibet on June 9th.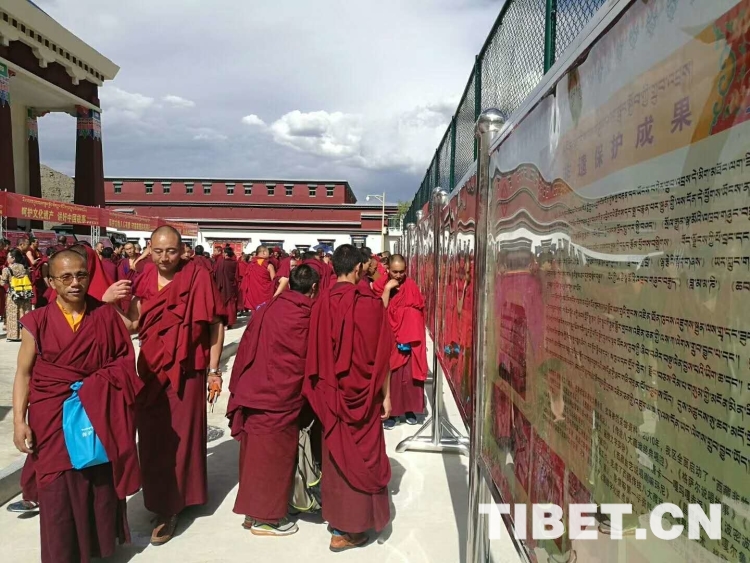 It is known that recently, 137 items have been officially approved on the list of fifth batch of regional-level intangible cultural heritage by the people's government of Tibet Autonomous Region. At present, there are a total of 460 items of regional-level intangible cultural heritages on the list.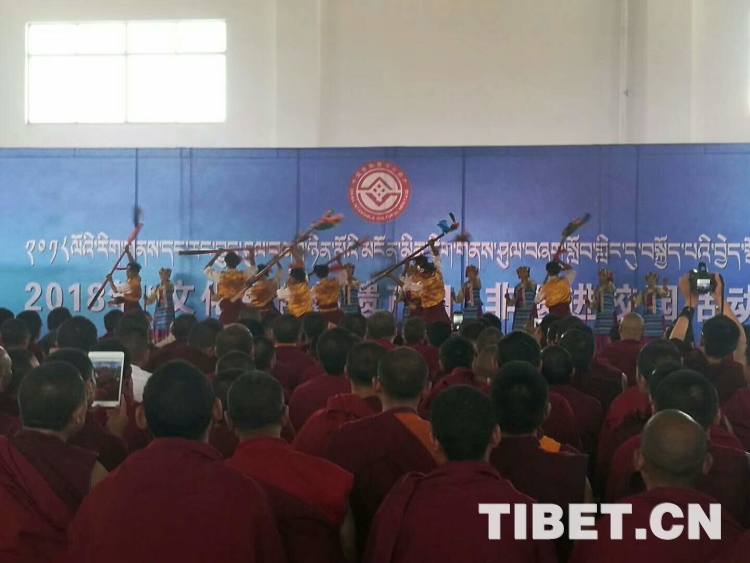 Through dancing and singing performances, display boards and publicity materials, the exhibition aims to fully present the achievements made in recent years in conserving intangible cultural heritages in the Region, helping people from all walks of life realize and understand the colorful cultural heritage of the region and improve the public awareness of protecting cultural heritages.