Cleanup after sloppy mountaineers a must
2018-07-24 10:12:00 | From:China Daily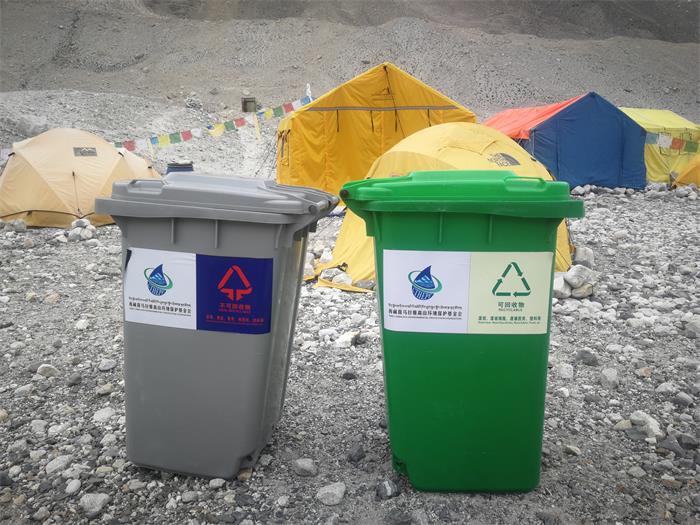 Garbage bins have been distributed to the Qomolangma Base Camp since the spring of this year.[Photo/China Daily]
The Tibet autonomous region is taking steps to protect the environment of its mountaineering destinations, an official with Tibet's Mountaineering Management Center said.
The region began environmental protection work in mountaineering areas in 2003, and has stepped up the effort in recent years, the center's deputy director, Pema Trinley, said.
The region has five mountains above 8,000 meters, more than 70 above 7,000 meters, and more than 1,000 above 6,000 meters.
"Only 46 peaks are open to mountaineers, and cleaning is required whenever a climbing activity takes place," Pema Trinley said.
This year's cleanup campaign targeted human waste left by mountaineers at the Qomolangma Base Camp — at an altitude of 5,200 meters on the world's highest mountain, known as Mount Everest in the West — and at altitudes above 6,000 meters on it and two other mountains, the center said.