China Qinghai ethnic culture and art exhibition held in Brazil
2018-07-10 10:00:00 | From:China Tibet Online
On June 29, at the invitation of the State Assembly of Rio de Janeiro, Brazil, the Qinghai Provincial Government Information Office held an ethnic culture and art exhibition titled "Perception of China: the Great Beauty of Qinghai" in Rio de Janeiro.
The exhibition included displays of photos, fine thangka paintings, documentary screenings, and other activities, as well as a song and dance performance filled with characteristics of the plateau for the local audience.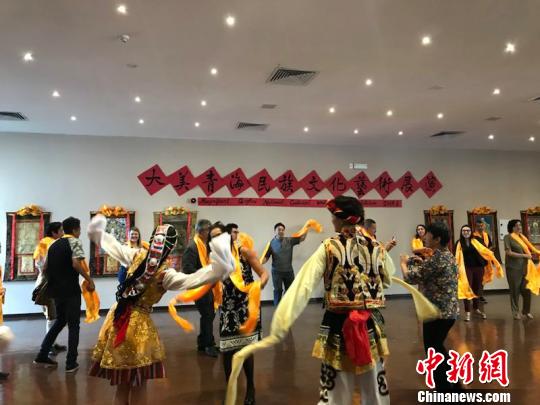 Mr. Marks, a representative of the State Council of Mara in the state of Rio, attended the event and said that it not only presents the beautiful natural scenery of Qinghai, but he also learned about Qinghai's great achievements in economic and social development. He said that he has since been left with a deep impression of Qinghai.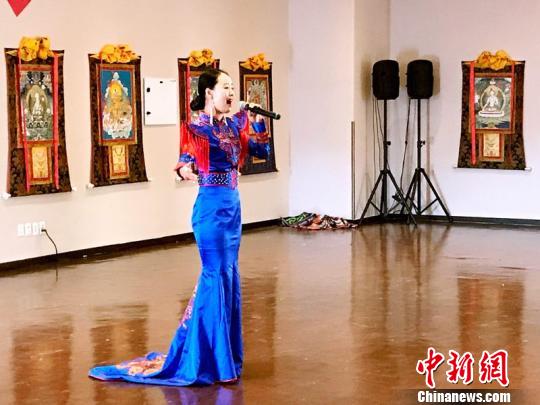 After viewing the song and dance performance of Golmud, Qinghai, Mr. Ronaldo of the Rio State Tourism Bureau said that it was very exciting, and Qinghai has a colorful national culture, many of which are vivacious and lively. This resonates very easily with the citizens of Rio. When listening to a modern rap-style Tibetan song, everyone got up and danced. The atmosphere was very nice, which has sowed the seed of understanding China in the hearts of many people here.
Mr. Lin Feifan, president of the Rio-China Peaceful Unification Promotion Association, said that he was interested in attending this event; he used to feel that western China was backwards and poor, today he has seen its vitality and confidence.
Xia Wujiao, a master of Chinese arts and crafts who was part of the delegation for the exhibition, gave a live demonstration of thangka painting skills. He said that he has traveled to more than 20 countries, and now there are more and more foreigners who are interested in Chinese national art, which makes him very happy and proud.
The exhibition will also be held in Lima, Peru, and Buenos Aires, Argentina.