Olympic Games on grassland in NW China
2018-07-24 14:43:00 | From:China Tibet Online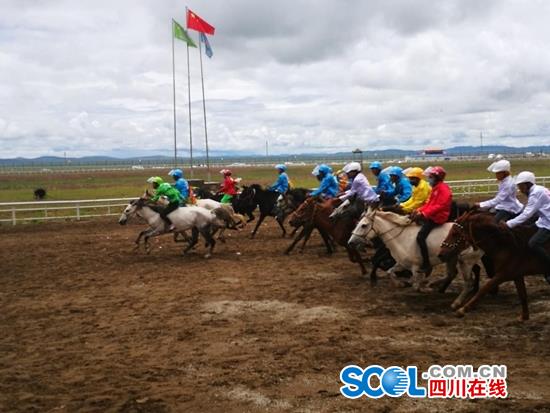 Horse-racing is always called the Olympic Games on the grassland. On July 19, the 6th Amdo Horse-racing meeting of Roige County, Sichuan province lifted its curtain, which would last 6 days and attracted over 730 riders competing for the race.
The race set a total of 800,000 yuan for rewards. The highest reward will be 50,000 yuan for the fastest horse and its rider of the 10,000-meter endurance event.
The race attracted well-known horses from England and France apart from the local famous Hequ horse, which is worth over 400,000 yuan. The most famous horse in the race is worth 800,000 yuan.
Related News
Visitors ride horses on the Narat grassland, northwest China's Xinjiang Uygur Autonomous Region, July 8, 2018.

The Shandan County in Zhangye had snowfalls in over two days at the end of last month, helping relieve drought in the region.

The 2018 Shangri-La horse racing event kicked off to celebrate the traditional Dragon Boat Festival.