Fed chairman Powell says high tariffs could be "negative" for U.S. economy
2018-07-13 13:45:23 | From:Xinhua
  U.S. Federal Reserve Chairman Jerome Powell said on Thursday that the Trump administration's high tariffs against imports could be a negative for the U.S. economy.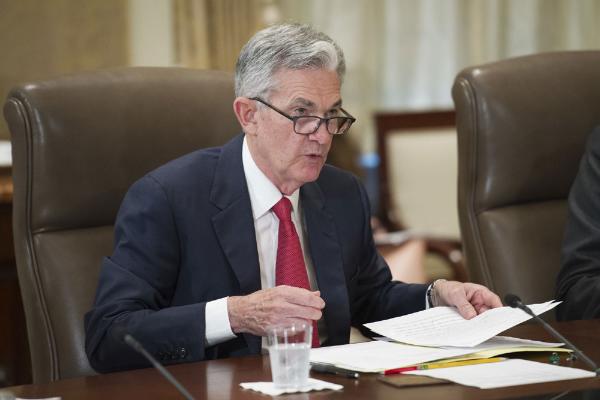 Federal Reserve Board Chairman Jerome Powell chairs an open meeting in Washington, Thursday, June 14, 2018. [File photo: AP/Cliff Owen]
  "If it works out other ways, so that we wind up having high tariffs on a lot of products and a lot of traded goods and services ... and that they become sustained for a long period of time ... that could be a negative for our economy," Powell said in a radio interview with Marketplace.
  Fed officials are "hearing a rising level of concern" from U.S. businesses about the impact of the Trump administration's tariffs, said the Fed chief.
  "I think if you're picking up a newspaper today you're hearing that from a lot of businesses," he said, adding "it's very difficult to predict how it turns out."
  The Trump administration has imposed high tariffs on imported steel and aluminum products as well as Chinese goods, drawing strong opposition from the domestic business community and retaliatory measures from U.S. trading partners.
  American businesses' plans for capital spending had been scaled back or postponed as a result of uncertainty over trade policy, and U.S. farmers were concerned about the effect of potentially higher tariffs on their exports, according to the minutes of the Fed's June policy meeting released last week.
  The Fed raised its target range for the benchmark federal funds rate in June for the second time this year, and penciled in two more rate hikes in the second half of the year.
  Market participants are expecting that the central bank will raise rates again in September and then hike in December.
  But Powell signaled that the central bank could slow the pace of rate hikes or even lower interest rates if the U.S. economy weakens.