UK Brexit Secretary resigns
2018-07-09 10:44:44 | From:Xinhua
  Britain's Brexit Secretary David Davis has resigned as a government minister, delivering a major blow to Prime Minister Theresa May, according to local reports on Monday.
  May has accepted Davis' resignation, according to a statement from her office.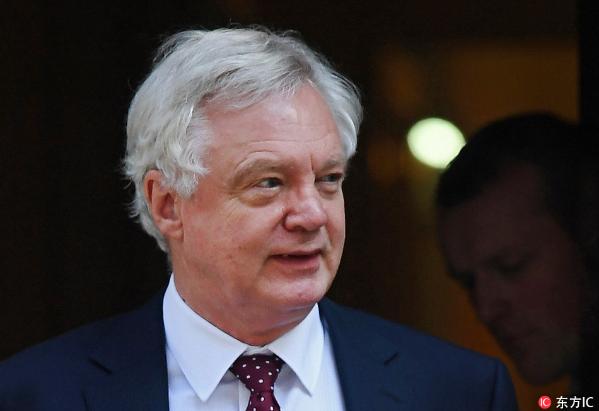 British Secretary of State for Exiting the European Union David Davis departs Downing Street following a cabinet meeting in London, Britain, 03 July 2018. [Photo: IC]
  "The general direction of policy will leave us in at best a weak negotiating position, and possibly an inescapable one," Davis said in his resignation letter which was published by May's office.
  The surprising move came days after May secured her cabinet's support for her Brexit plan despite claims from the Brexiteer camp that it was "too soft."
  Davis, who was appointed Brexit secretary in 2016, was responsible for negotiating Britain's withdrawal from the European Union.
  One leading local newspaper, the Daily Telegraph, said Monday his shock decision has plunged May's minority government into a crisis.
  Speculation was growing in Westminster late Sunday and early Monday that a growing number of supporters of a harder Brexit, who are unhappy with May's proposals, are calling for a leadership challenge.
Related News
Britain's Prince William on Tuesday held meetings with Israel's President Reuven Rivlin and Prime Minister Benjamin Netanyahu.

Chinese President Xi Jinping on Tuesday called on China and the United Kingdom to strengthen cooperation in scientific and technological innovation.

A total of 14 people have been injured and 25 vehicles damaged in a crash in Dartford town centre in eastern England's Kent, local police said on Tuesday.