Trump says willing to invite DPRK's Kim to U.S. if summit goes well
2018-06-08 07:10:03 | From:Xinhua
  U.S. President Donald Trump said Thursday that he is willing to invite Kim Jong Un, the top leader of the Democratic People's Republic of Korea (DPRK), to visit the United States for further talks if their summit negotiations in Singapore go well.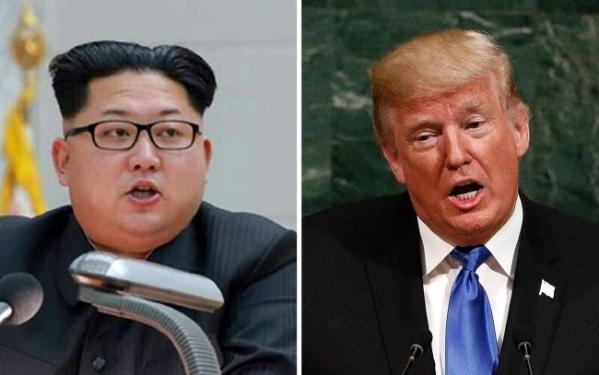 A file picture shows North Korean leader Kim Jong-Un (L) and US President Donald J. Trump (R) [Photo: IC]
  Trump made the remarks at a joint press briefing in the White House with visiting Japanese Prime Minister Shinzo Abe.
  Trump said that Kim's personal letter to him was a very warm and nice one, and that he appreciated it very much.
  The U.S. president also said he would like to see the normalization of bilateral ties once the mutual concerns are solved.
  Speaking of the U.S. "maximum pressure" campaign against the DPRK, Trump said he would not use the term now. Whether he will re-use it in the future depends on the negotiations, and the U.S. campaign has not changed.
  He added that he is totally and fully prepared to walk away from the Singapore meeting if it does not go well, as he did to the historic Iran nuclear deal.
  "But I hope it won't be necessary," he added.
  For his part, Abe said he sincerely hopes the Singapore meeting between Trump and Kim could be a success.
  Speaking of the bilateral trade imbalance, Trump said that it was an issue the two nations "have to" deal with.
  He said that Abe had promised him Japan would buy many U.S. farm products and Boeing planes, and build more factories in the United States.
  Earlier on Thursday, Trump told the media before his meeting with Abe that his stay time in Singapore has not been decided.
  "One, two, three -- depending on what happens," he said. "It's going to be much more than a photo op. I think it's a process."