99 killed in Guatemala volcano eruption
2018-06-07 08:43:45 | From:Xinhua
  The death toll from the eruption of the Fuego volcano in Guatemala has risen to 99 as more bodies were found Wednesday, according to Guatemala's National Forensic Sciences Institute (INACIF).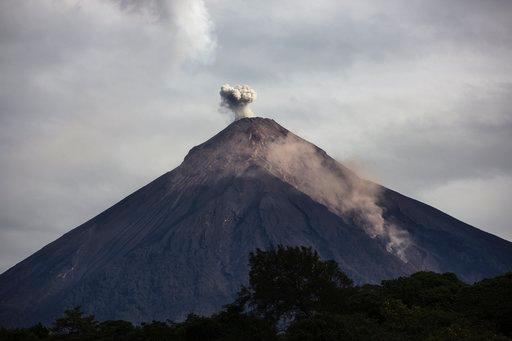 The Volcano de Fuego, or "Volcano of Fire," continues to spew ash, as seen from El Rodeo, Guatemala, Wednesday, June 6, 2018. Rescuers were concerned about possible dangers posed not only by more volcanic flows but also rain. Authorities have said the window is closing on the chances of finding anyone else alive in the devastation. [Photo: AP Photo]
  The eruption took place on Sunday, the country's most violent in over a century. Nearly 200 remained missing as of Tuesday.