Fairyland on the grassland
2018-07-31 16:50:00 | From:China Tibet Online
The prairie is located in the Xilingol League, Inner Mongolia Autonomous Region, north China, and is regarded as one of the most beautiful villages in China.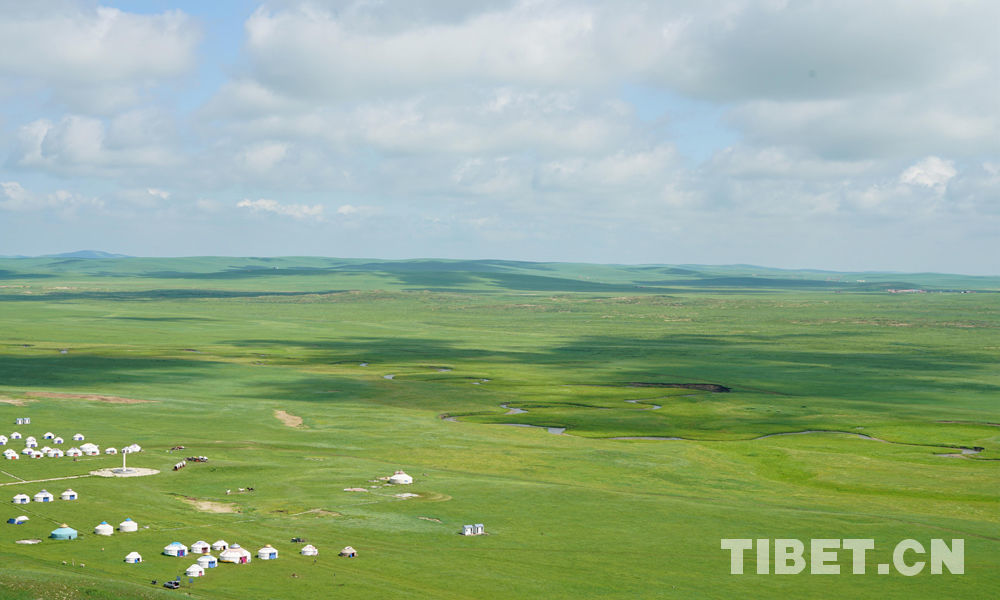 With green grass, Trollius chinensis blooming in the flowers and beautiful Jiuquwan River quietly flowing on the grassland in midsummer, it's like a world of wonderland.
Herders here retain the traditional way of life, and animal husbandry is the main source of income for them. In recent years, with booming rural tourism and the green ecological beauty, the income of local herdsmen has doubled.
Editor: Tommy Tan.