China rolls out "river chief" scheme nationwide
2018-07-17 19:15:13 | From:Xinhua
  China has rolled out its river chief scheme nationwide ahead of schedule amid efforts to combat water pollution, a senior official said Tuesday.
  The deployment was six months ahead of the country's plan to introduce the system nationwide by the end of 2018.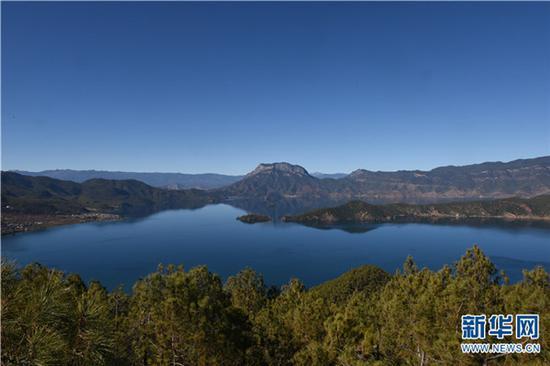 The beautiful Lugu Lake in Lijiang. [Photo: Xinhua/Li Ning]
  China started the scheme in December 2016, when the top leadership decided to assign each waterway in the country a specific steward, or "river chief."
  River chiefs are responsible for resource protection, pollution prevention and control, and ecological restoration. They will be held accountable for environmental damage in bodies of water under their supervision.
  As of the end of June, more than 1.06 million river chiefs have been appointed at various levels nationwide, and six mechanisms have been set up to facilitate their work, Minister of Water Resources E Jingping told a press conference.
  Under the scheme, the country will push for the completion of rivers' and lakes' profiles and launch individual campaigns to tackle problems such as illegal sand mining, solid waste contamination, and water pollution, according to E.
Related News
Chinese President Xi Jinping delivered a speech at the opening ceremony of the eighth ministerial meeting of the China-Arab States Cooperation Forum Tuesday morning at the Great Hall of the People in Beijing.