"Internet plus" powers digital industry, makes human life easier
2018-07-10 22:15:31 | From:LiYi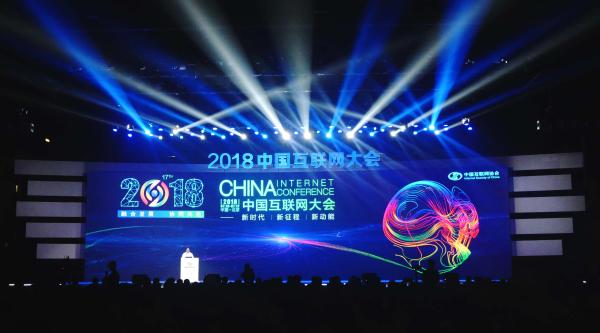 The opening ceremony of the 2018 China Internet Conference in Beijing on July 10th, 2018 [Photo: China Plus/Li Yi]
  This year's China Internet Conference has kicked off in Beijing on Tuesday.
  How the internet helps promote industrial integration and upgrades is high on the agenda of this year's conference.
  CRI's Li Yi brings us some highlights during the first day of the CIC.
  "Internet plus" is one of the top phrases being used to start the 2018 China Internet Conference.
  WeDoctor is a leading Chinese online healthcare service provider.
  Established in 2010, the company now marshals the services of 240-thousand doctors and medical resources from over 27-hundred hospitals in China.
  Patients can consult doctors, buy medicine and get professional advice about where to have further treatment at home through the online platform of WeDoctor.
  Su Yingqi, CEO of WeDoctor, says cloud technology, combined with artificial intelligence, is the future of their company.
  "WeDoctor's intelligent health terminal is deigned based on the cloud platform. Online family doctors can make personal health files and medical records for users. It's a one-stop family health service. Users can ask for medical help and manage the health files of their family members. All they need to do is to press one button," said Su.
  The homepage of WeDoctor app showed on the phone [Photo: China Plus/Li Yi]
  WeDoctor is one of the many examples at this year's CIC of how the digital economy is bringing benefits to both business and public life.
  Chinese Industry and Information Technology Vice Minister Chen Zhaoxiong says there should be more integration of the internet and real economy to upgrade traditional industries.
  "To promote the integration of the real economy, big data and artificial intelligence is a must for digitalizing and upgrading industries, as well as a way to forge new growth points and a new driving force of economic development. We need to transform traditional industries with new internet technologies and applications," said Chen.
  He also suggests that improving people's overall well-being is one of the major goals in promoting technological advancement.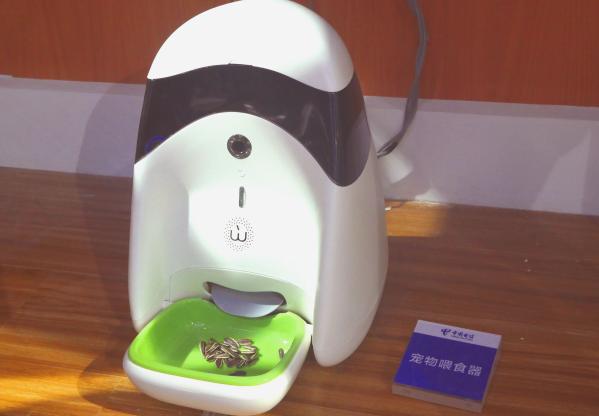 Intelligent pet feeder exhibited on the 2018 China Internet Conference in Beijing on July 10th, 2018 [Photo: China Plus/Li Yi]
  China Association for Science and Technology Party Leadership Group Secretary Huai Jinpeng says the industrial internet can power economic development and provide employment opportunities as well.
  "The most important motivation of a modern economy is to find those who are willing to innovate and have the ability to make their ideas come true. Innovative elements and talents will be the new key issues of industries and economic growth," said Huai.
  The 2018 China Internet Conference will wrap up on Thursday.
  Before then, there will be more discussion on areas including internet plus and cyberspace security.
Related News
Chinese President Xi Jinping delivered a speech at the opening ceremony of the eighth ministerial meeting of the China-Arab States Cooperation Forum Tuesday morning at the Great Hall of the People in Beijing.

China and Germany on Monday agreed to unequivocally oppose protectionism and safeguard free trade system based on multilateral rules to promote strong, sustainable and balanced global economic growth.

President Xi Jinping on Monday held talks with Kuwaiti Emir Sheikh Sabah Al-Ahmad Al-Jaber Al-Sabah at the Great Hall of the People.