4th "Tibet Expo" kicks off in September
2018-07-27 11:59:00 | From:China Tibet Online
The 4th Tibet Tourism Culture International Expo will be held in Lhasa from September 7 to 11, 2018, according to official information. In addition to the main venue in Lhasa, this year's Tibet Expo will also include a venue in Nyingchi.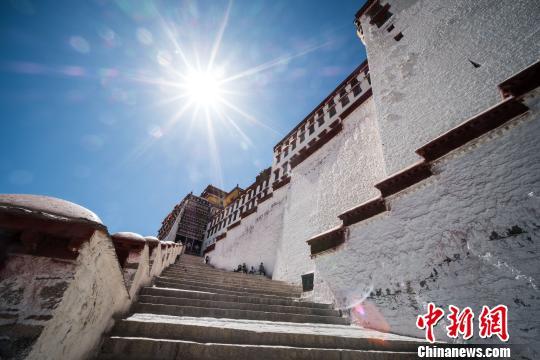 The Potala Palace, a World Cultural Heritage site located in Lhasa, Tibet.
According to Dorje Tsechu, vice chairman of the Tibet Autonomous Region, the theme of the 4th Tibet Expo will be "Sightseeing New Tibet and Protecting the Third Pole", and it will showcase Tibet's rich and unique historical culture and unique scenery. The expo is co-sponsored by the Chinese Ministry of Culture and Tourism and the Tibet Autonomous Region Government.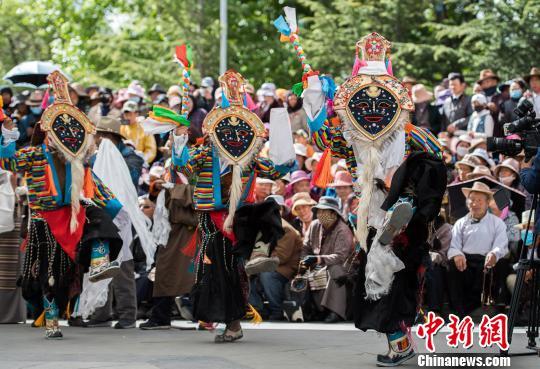 Tibetan opera, a national-level intangible cultural heritage item.
Dorje Tsechu said that according to the overall plan of the event, this year's Tibet Expo will consist of an opening ceremony, opening exhibition, displays, product exhibitions, forums, promotions for tourism and investment, trade negotiations, a closing ceremony, and a signing ceremony for trade negotiations. During the expo, a symposium for Aid Tibet work and the National Association of Industry and Commerce and the "2nd Comprehensive Scientific Research on Qinghai-Tibet Plateau and Promotion of High-Quality Development of Tibet" consultation meeting will also be held.
The Tibet Expo has become a platform for displaying Tibet's natural landscape, ethnic customs, and regional culture. This year's Expo will also feature special content like "Gifts of Tibet", "Taste of Tibet", "Lodging of Tibet ", and "Melodies of Tibet". "Gifts of Tibet" focuses on the exhibition of special tourism products like natural drinking water, thangka paintings, Tibetan medicine, Tibetan incense, and Tibetan rugs, cultural products, ethnic specialties, and China-Nepal import-export commodities. "Taste of Tibet" will mainly sell Tibetan food specialties. "Lodging of Tibet " will highlight boutique rural tourism tours. "Melodies of Tibet" will focus on tourism and culture music festivals, Tibetan opera, and other events.