Tibetan fashion brand debuts at New York Fashion Week
2018-09-26 14:15:00 | From:China Tibet Online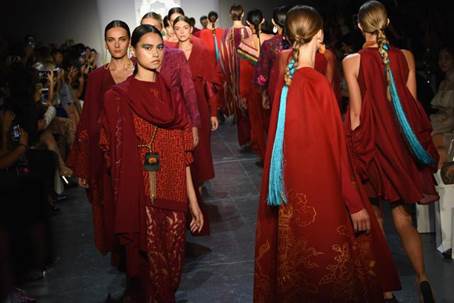 On September 6th, the Tibetan fashion brand YakNorbu, a high-end fashion brand comes from Gangqung Vraja Cultural Creative Co., Ltd. of Lhasa in Tibet Autonomous Region, launched at the 2019 Spring/Summer New York Fashion Week.
YakNorbu means yak treasure in Tibetan. To better showcase modern design and the aesthetics of the Tibetan plateau, chief designer Lanyu and his team from Tibet conducted extensive research and discussions, and decided on using yakwool from the plateau over 4000 meters high in their designs to create new Tibetan fashions.
In 2018, Lanyu decides to bring Tibetan women who have never left Tibet, together with and their products combining traditional handicraft and contemporary design to New York Fashion Week.