Tibetan fashion show highlights distinctive culture
2018-08-16 10:14:00 | From:CGTN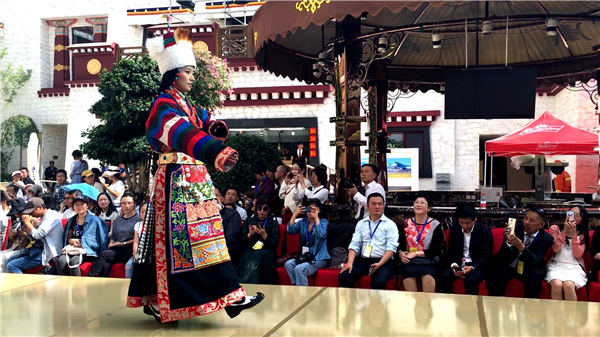 [Photo/CGTN]
A fashion show featuring Tibetan-style costumes dazzled crowds Sunday in Lhasa, capital of Tibet autonomous region.
Some 90 suits were showcased at the event, more than 20 of which were traditional costumes of Tibet.
"I am very happy to participate in such an event," said Yang, one of 24 amateur models selected from a college in Lhasa. "It's a great opportunity to share our traditional culture and showcase myself."
Fashion experts from China's top design college, along with some local designers, impressed spectators with innovative works that integrate modern elements. They were presented by professional models.
"I really love the two sets of costumes I wore today and I feel honored to share a kind of new fashion with others," said Kang Junlong, a professional model.