Traditional equestrian show dazzles spectators
2018-08-16 10:03:00 | From:CGTN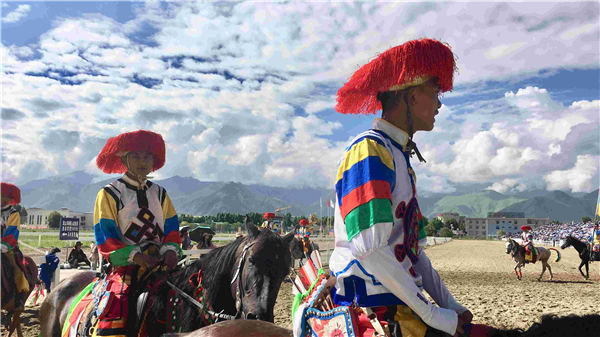 [Photo/CGTN]
The traditional equestrian show is a game for the brave during the ongoing Shoton Festival, or Yogurt Festival, which is held annually in Lhasa, capital of the Tibet autonomous region.
A group of top-level horsemen from Lhasa wowed the crowd with all kinds of equestrian feats on Monday, including speed racing, dancing on horseback, and even making handstands on galloping horses.
There were some traditional sports such as whistle arrow and wrestling ahead of the horsemanship show. Altogether, about 20 events were showing throughout the day.
Tenzin Lanser is one of the most experienced equestrians. He participated in two horsemanship events this year, including the most famous "human pyramid" on horseback.