How are beautiful Buddha statues forged?
2018-06-06 09:28:00 | From:China Tibet Online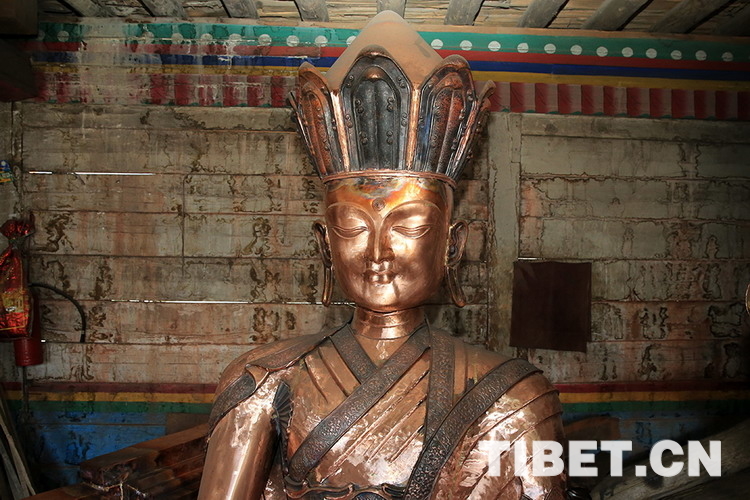 A metal Buddha statue made by the "Kartsangma" family.
In Garma Township, Chamdo City, Tibet, the "Kartsangma" family has passed down techniques for forging Buddha statues for generations.
Dhundrup Norbu is the current inheritor of the metal Buddha statue handicraft at the Tibet Autonomous Region level, and he demonstrated the basic procedures for casting Buddha statues using the example of casting the Buddha head.
According to Dhundrup Norbu, the process for casting a Buddha statue is roughly divided into the following steps: drawing the materials, cutting, welding, beating, assembling, and shaping the statue. All the steps have been taught by family elders.