Desert tourism in NW China enters high season
2018-05-09 15:42:00 | From:China Tibet Online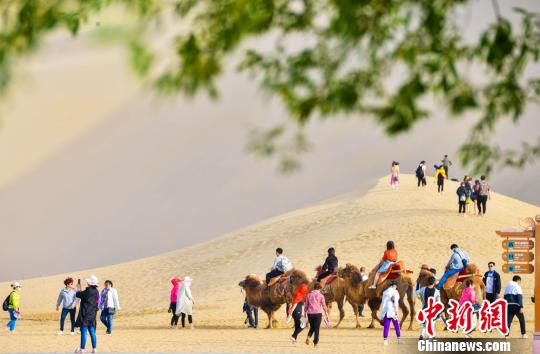 Chinese and international tourists visiting Yueya Spring in Mingsha Mountains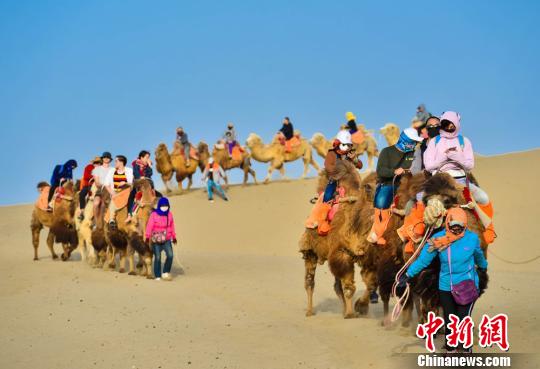 Tourists riding camels in the Dunhuang deserts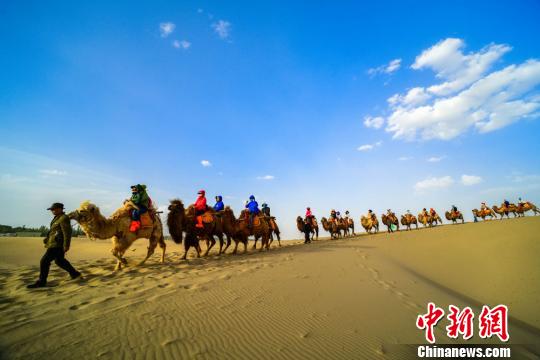 Stream of camels at Minsha Mountain, Dunhuang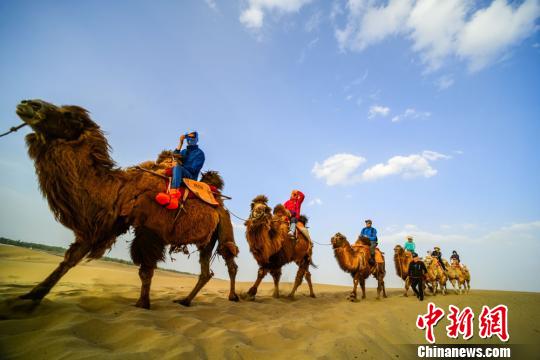 Sightseeing visitors at Minsha Mountain, Dunhuang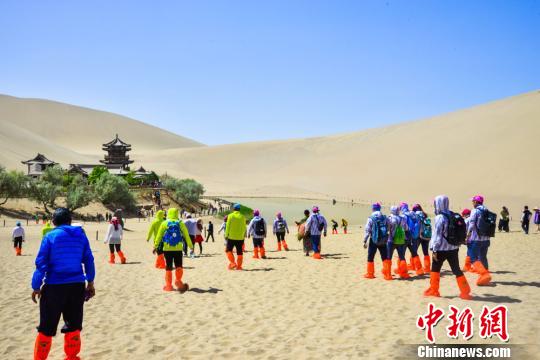 A busy day at Yueya Spring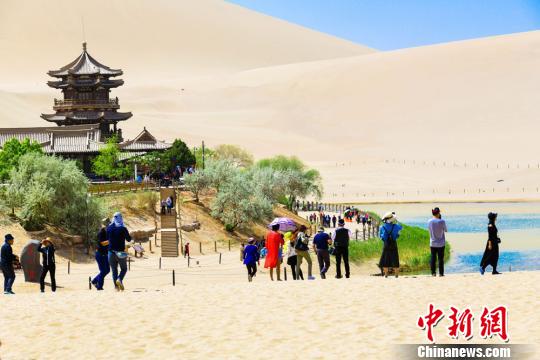 Tourists at Yueya Spring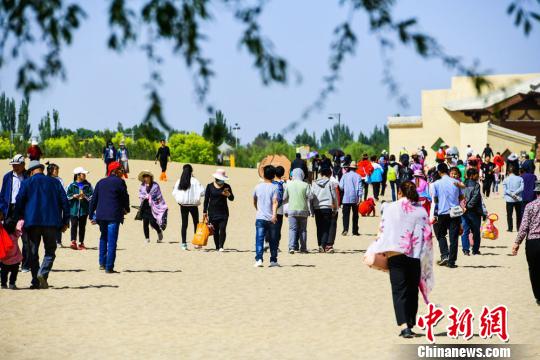 The throng of visitors at Yueya Spring in Minsha Mountain, Dunhuang
During the May holiday, Minsha Mountain in Dunhuang of Gansu Province, a cultural and historical stop on the Silk Road, has attracted tens of thousands of domestic and international tourists, achieving a local tourism high season.
According to the Bureau of Tourism of Dunhuang City, on April 29 and 30, the six major scenic districts of Dunhuang saw a total of 59,160 domestic and international visitors, with 26,991 visitors to Yueya Spring inMinsha Mountain.
Related News
A poem once said, "in spring, river flows east". However, the Lhasa River rushes to the west all the year round before joining the Yarlung Tsangpo River.

A thermal spring rich in the rare gas helium has been identified in Tibet Autonomous Region, and has the potential to be exploited, the Science and Technology Daily reported Thursday.