Science contributes to modern animal husbandry
2018-09-30 11:00:00 | From:China Tibet Online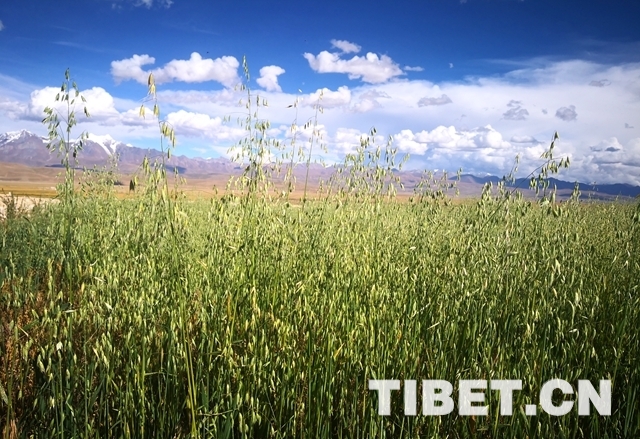 "During the Farmers' Harvest Festival, more than 1,000 mu (66.67 hectares) of artificial planted tall oat-grass were harvested, and each household was evenly allocated about 2,000 kilograms of that," said Tsering Dorje, the retired party secretary of the Jiaduo Village in Lhasa City, southwest China's Tibet.
The Jiaduo Village is a pastoral village where people mainly live on grazing animals. Before the artificial grass-planting project was implemented in 2012, the village completely relied on natural grassland for grazing, which brought about low livestock productivity and high mortality due to the lack of forage.
The project has not only satisfied the forage demand of livestock, but also improved the health condition of them, with almost no mortality. At the same time, some herdsmen even have surplus forage to sell out to increase income.