Germany's Merkel won't run again in 2021
2018-10-29 21:09:37 | From:AP
  Angela Merkel, who's said she won't run again for German chancellor in 2021, says she won't try and influence who succeeds her.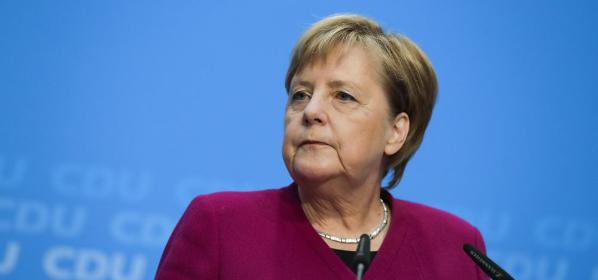 German Christian Democratic Party, CDU, chairwoman and Chancellor Angela Merkel addresses the media during a news conference after a party's leaders meeting at the headquarters the in Berlin, Germany, Monday, Oct. 29, 2018. [Photo: AP/Markus Schreiber]
  Merkel told reporters Monday that she sees this as the opening of a new phase for her conservative Christian Democratic Union party. She says "this is a very good process that we haven't had in 18 years."
  She confirmed reports that Health Minister Jens Spahn and CDU General Secretary Annegret Kramp-Karrenbauer have both announced they would vie for the party leadership job.
  Spahn has been a critic of Merkel while Kramp-Karrenbauer is widely seen as relatively close to the chancellor. Merkel told reporters Monday, however, that she wouldn't try and influence the process of who succeeds her.