Several injured in Germany oil refinery blast
2018-09-02 06:51:42 | From:Xinhua
  At least ten people were injured in an explosion and a subsequent major fire on an oil refinery site on Saturday in Bavarian town of Vohburg in Germany, local media reported.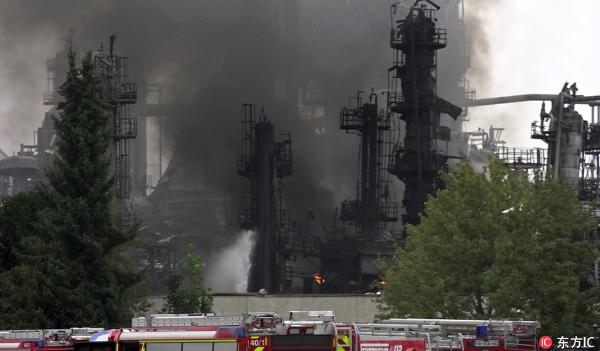 A smoke rises over a Bayernoil complex oil refinery after an explosion near Ingolstadt, Germany, September 1, 2018. [Photo: IC]
  According to the German Press Agency (DPA), about 2,000 residents were evacuated temporarily due to heavy smoke on Saturday. Air test later showed it was safe to return to their homes.
  German media, the DW, reported that four people were severely injured.
  The explosion took place in the site of the Bayernoil company early Saturday morning and the cause remains unclear. The DW quoted local authorities as saying the destruction was terrifying.
Related News
Japan and Germany agreed on Wednesday to further promote free trade following the signing earlier this month of a free trade deal between Japan and the European Union (EU).

China and Germany on Monday agreed to unequivocally oppose protectionism and safeguard free trade system based on multilateral rules to promote strong, sustainable and balanced global economic growth.

Chinese Premier Li Keqiang and his wife ended their trip to Europe Tuesday with a private dinner with German Chancellor Angela Merkel and her husband in Berlin.