India's former PM Vajpayee passes away
2018-08-16 20:50:38 | From:Xinhua
  India's former prime minister Atal Bihari Vajpayee passed away on Thursday, said a statement issued by the hospital where he was admitted.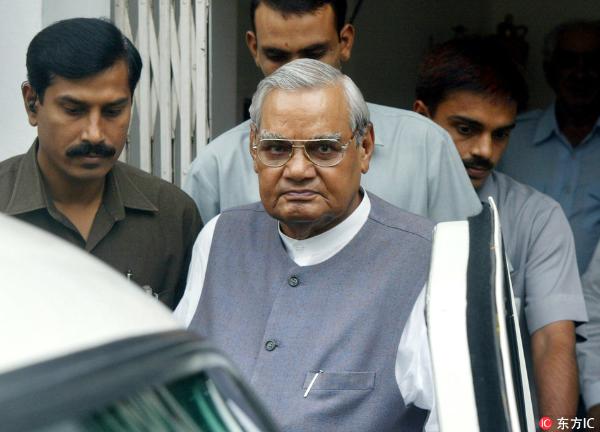 In this Aug. 23, 2004 file photo, senior Bharatiya Janta Party (BJP) leader Atal Bihari Vajpayee, center, leaves after a meeting at the party headquarters in New Delhi, India.[File Photo: IC]
  Vajpayee, who belonged to the Bharatiya Janata Party (BJP), the main ruling party in the country, was 93 years old.
  A bachelor throughout his life, he was survived by an adopted daughter.