Beijing Olympic venues: a lasting legacy for China's capital
2018-08-08 15:21:37 | From:cri.cn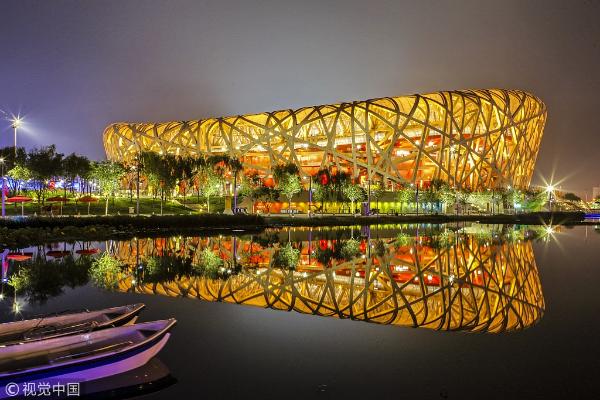 Photo taken on Sep.15, 2008 shows the National Stadium in Beijing.[File Photo: VCG]
  Ten years ago on August 8, Beijing hosted a spectacular opening ceremony of Summer Olympic Games. During that summer month, many athletes from around the world achieved their Olympic dreams.
  Before and after, how to make use of the sports venues for the Games has aroused worldwide attention. Today, we are glad to see that China has successfully turned some important stadiums into sports, entertainment, training centers and tourist attractions, mingled them with people's daily life. At the same time, these stadiums still maintain the function of hosting big events.
  The Bird Nest, the National Stadium with a 91,000 seat capacity, hosted the opening and closing Olympic ceremonies in 2008. During the Games, it held the competition field for 42 track and field events, climaxing with Jamaican sprinter Usain Bolt breaking two world records in the 100 meters and 200 meters.
  Now the Bird Nest has become one of the most popular winter leisure places in Beijing. An Ice Carnival is held in the stadium every winter. In addition, children can receive winter sports training during their winter vacations. The stadium is also the first choice for some European football coming to China. For example, the Italian Super Cup 2009 and 2011 Barcelona-China football matches were all held here.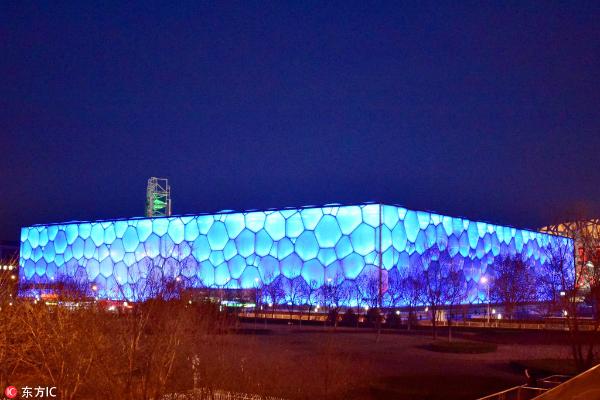 Photo taken on Jan.3, 2018 shows the National Aquatics Center in Beijing.[File Photo: IC]
  Water Cube, the National Aquatics Center, which has won many architectural and engineering awards, is one of the world's largest competitive swimming centers, with a seating capacity of 17,000 people. The Water Cube was a magical place for Michael Phelps who won eight gold medals in 2008. After the 2008 Olympic Games, the Water Cube has become one of the largest water amusement parks in China.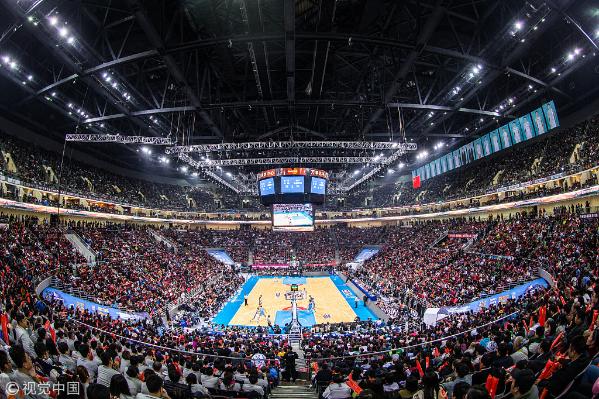 2015-16 CBA Opening season game was held in Wukesong Basketball Arena October 31, 2015.[File Photo: VCG]
  Wukesong Culture and Sports Center, located in the western part of Beijing, hosted Olympic basketball games in 2008. After the Games, the center has become one of the best places for domestic and overseas singers to hold their concerts. Famous American singer, Beyoncé, performed at the center in 2009 for her first concert in Beijing. In addition, the venue has become a popular business center welcomed by young people.
  Not only do these stadiums serve people in everyday life, but they also will play an important role in the Winter Olympic Games to be held in China in four years. With the coming of the 2022 Winter Olympic Games, these former Summer Olympic venues will welcome a new season of international competition. The opening and closing ceremonies of the 2022 Winter Olympics will be held in the Bird Nest, and the Water Cube will be converted to the "Ice Cube" and host the Curling competitions.