Basking in Tibetan culture in Capital Museum
2018-07-18 15:30:00 | From:China Tibet Online
"The activity teaches us a lot. Before today, I just knew Tibet has lots of meaningful Buddha statues and Thangka works. Today, I see them. It is really amazing,"a grade-one student named Jing Yiming said after joining in the "Experiencing Tibetan Life" interactive event held in the Capital Museum on July 12.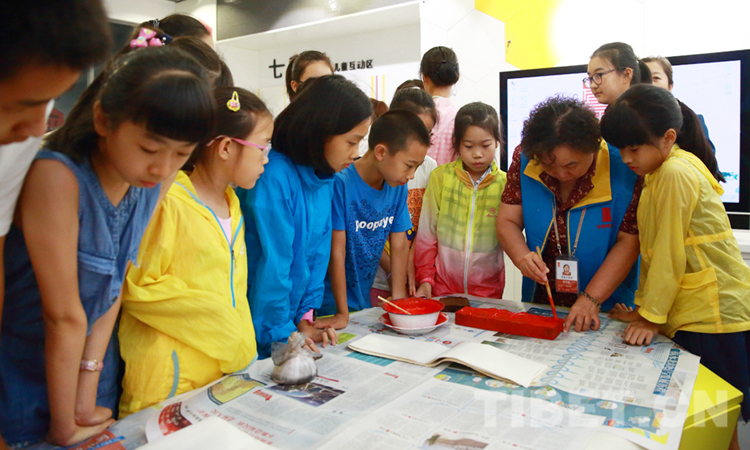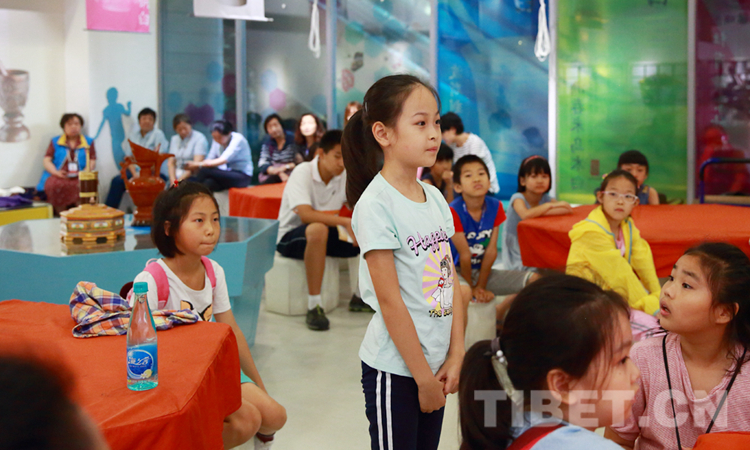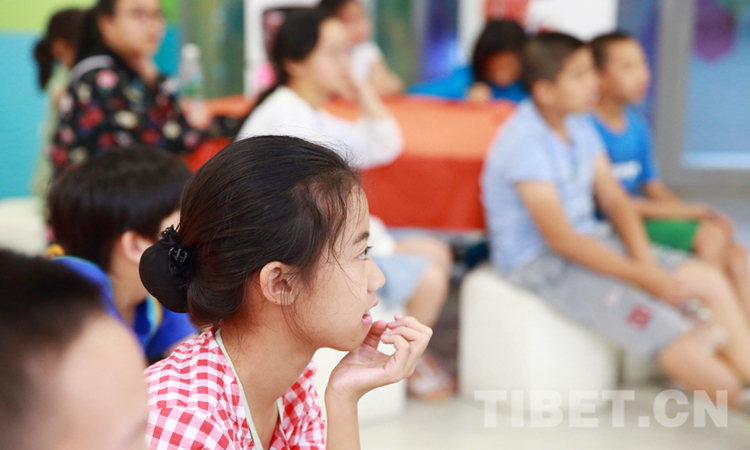 On the day, an exhibition themed on Tibetan history and culture was also launched in the museum. Combining the exhibition, teachers and volunteers in the museum introduced related Tibetan culture to the students and exchanged ideas with them.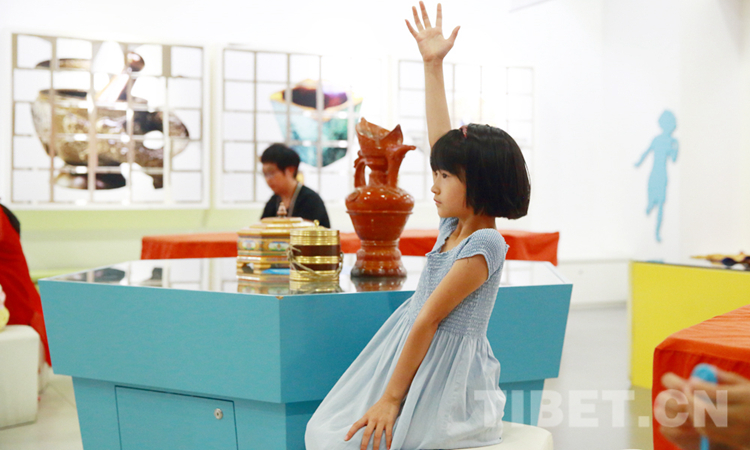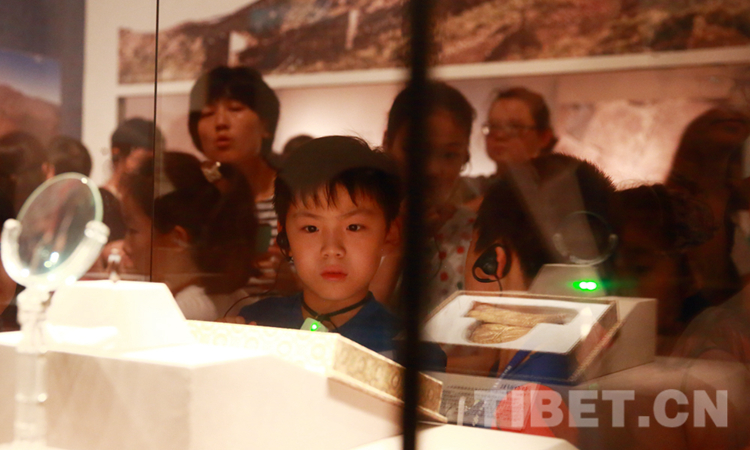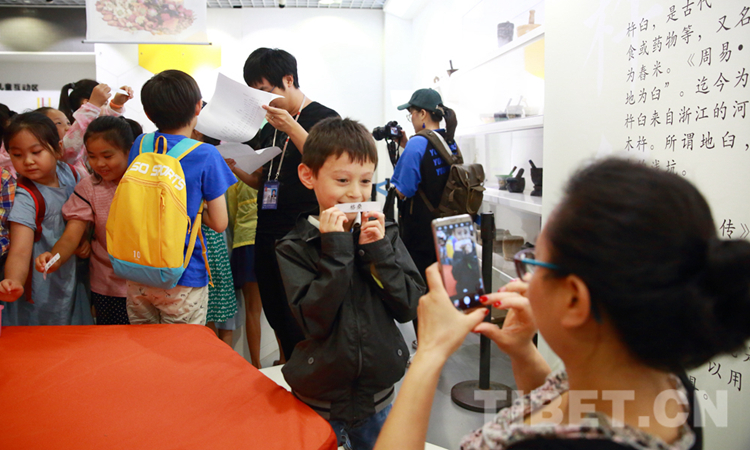 Chi Qinyu, a French student coming to China with his mother for the summer vocation, drew a Tibetan name of "Gesang" in the activity. He was very excited and took photo with the name. He said that he had a really different and meaningful experience in the museum.