People from Chamdo start new life in Lhasa
2018-10-18 09:51:00 | From:China Tibet Online
Three days ago, a total of 206 people from 45 households of Konjo County in Chamdo Prefecture, Tibet Autonomous Region, boarded the bus to Lhasa full of expectations. Their departure launched the second installment of the Chamdo Prefecture Sanyan District poverty alleviation relocation effort, moving people from Chamdo to Lhasa.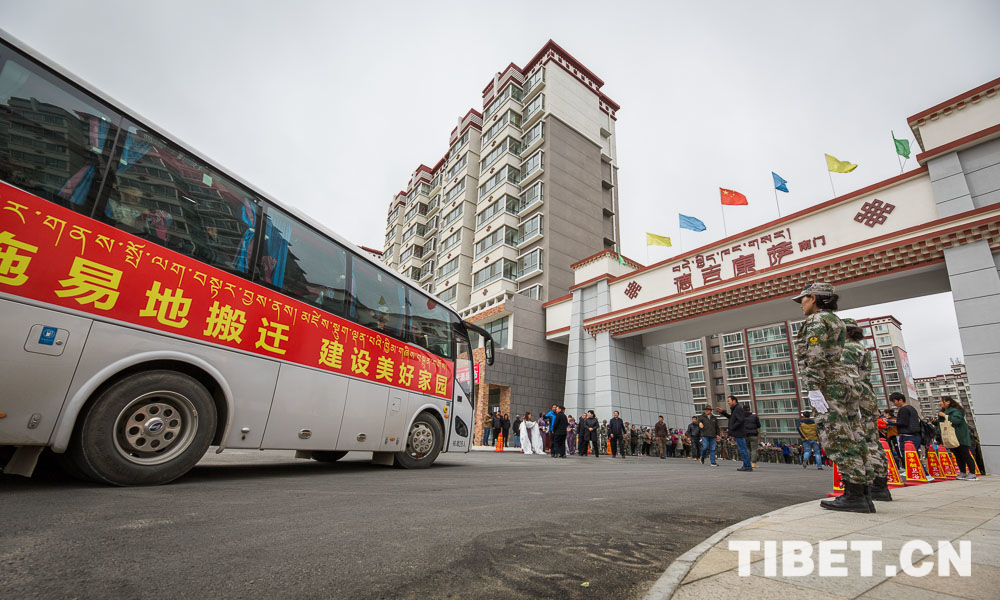 On the afternoon of October 12, the group arrived at the Dekyi Kangsa Community in the Economic Development Zone of Lhasa City. The first group of people to be relocated here was waiting to offer khata scarves to their new neighbors from afar and give them their most sincere wishes. The relocated people received keys to their new homes from staff members and moved their luggage with the help of their new neighbors.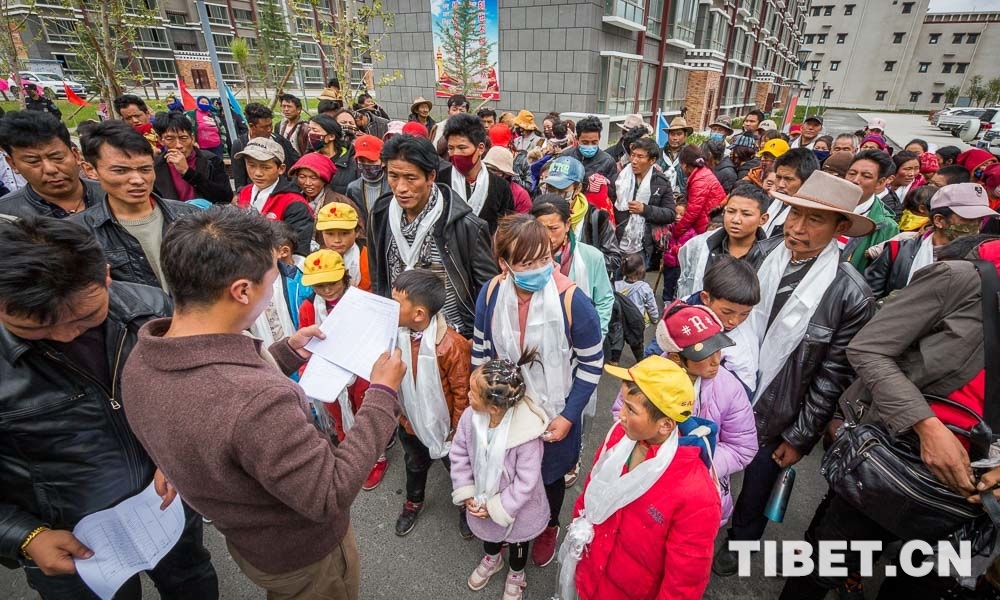 Pema Lhamo and her family moved their luggage into their new home. Before they had finished unpacking, Pema Lhamo and her mother, Boikar, looked around the new house, checking every room over and over. In their new house, the government has provided a TV, refrigerator, washing machine, natural gas stove, pressure cooker, Tibetan sofa, and other home appliances.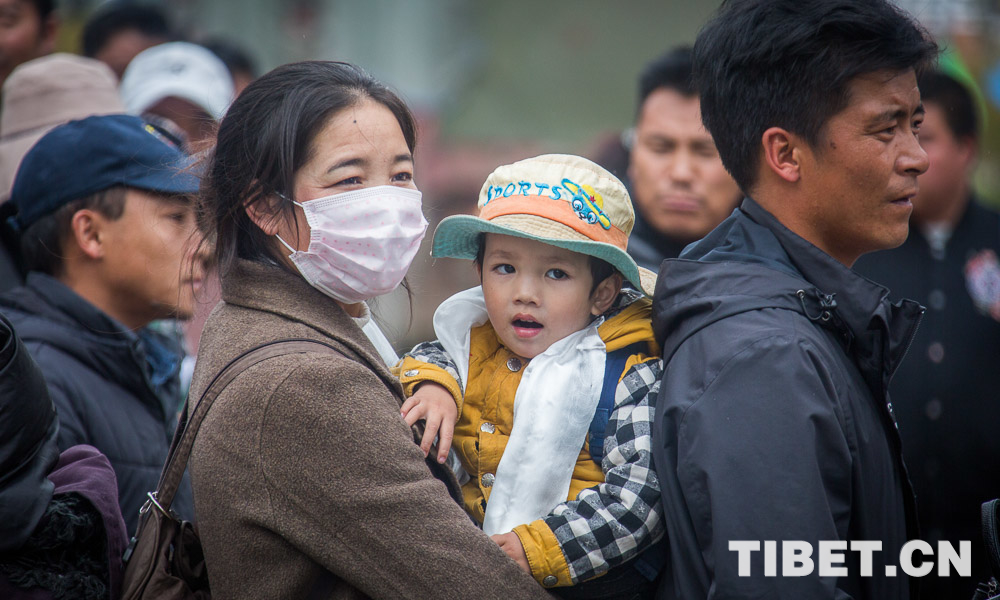 "When we first arrived, I saw all the people welcoming us, helping us to move our things, and I felt very touched, very moved. The house is very good, and my mother also likes it a lot. I think that my father will also like it when he comes in a few days. I just saw the community kindergarten. It will be very convenient for my younger brother to go to school," Pema Lhamo said.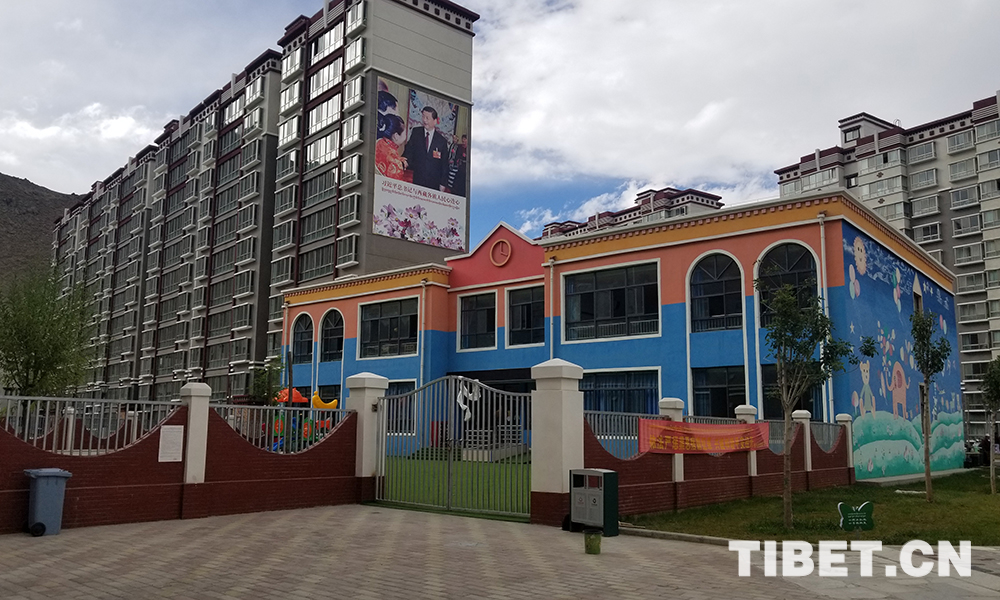 Pema Lhamo's mother, Boikar, is putting beef and butter into the refrigerator. Boikar told us that before, their family income was very unstable. They would rely on cordyceps they could dig from the mountainside to supplement their income, and they ran a small teahouse. Later, Pema Lhamo's grandmother became sick, and they had to sell the teahouse. Now that they are in Lhasa, there are more job opportunities, and both Boikar and her husband will have stable sources of income.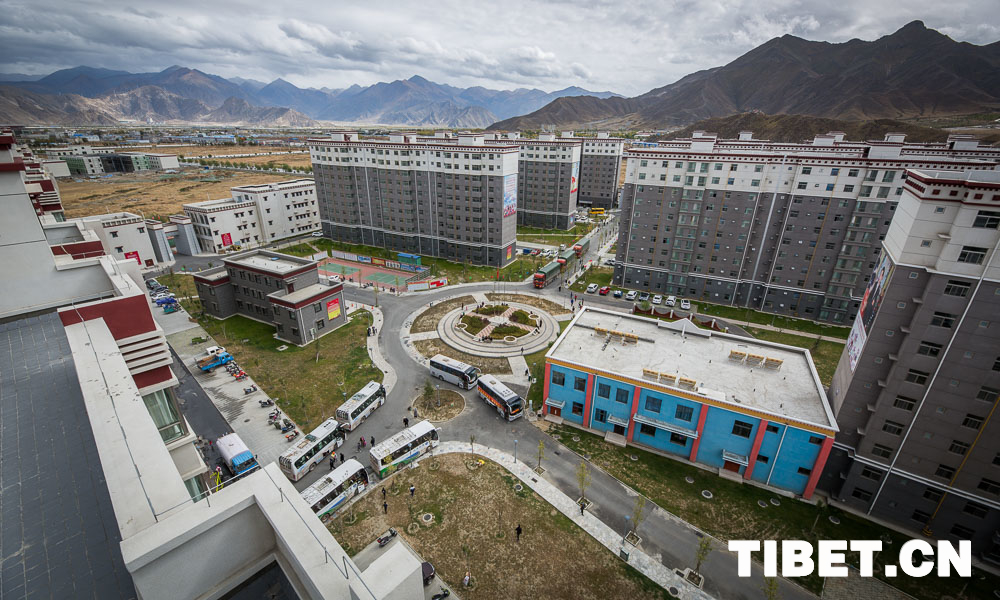 According to reports, on July 29 of this year, 124 people from 25 households in Sanyan District were officially relocated to Economic Development Zone in the Newu New District of Lhasa. In addition to cleaning and security jobs provided by the community,. the relocated people will have more job opportunities with the help of the government.