Number of bird species at Qinghai Lake reaches 225
2018-09-14 10:27:00 | From:China Tibet Online
On September 9, the Administration Bureau of the Qinghai Lake National Nature Reserve disclosed that a new bird species, the Little Stint, was recorded at Qinghai Lake, bringing the number of bird species there to 225. According to the administration bureau, the discovery of this bird species is related to the increase in area of Qinghai Lake.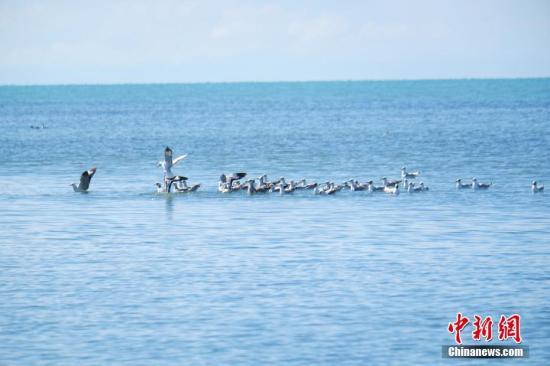 On August 18, black-headed gulls, which inhabit in Qinghai Lake, play on the north shore of the Lake in the Fairy Bay Wetland in Gangcha County, Haibei Tibetan Autonomous Prefecture, Qinghai Province.[Photo/China News Service]
Qinghai Lake is located at the intersection of two international water bird migration routes, the East Asia-Australia route and Central Asia-India route. It is an important stopover for the world's migratory birds, and more than 200,000 waterfowl migrate to Qinghai Lake each year.