Buddha display at Drepung Monastery during Shoton Festival
2018-08-13 09:59:00 | From:China Tibet Online
Saturday was the first day of the 2018 Lhasa Shoton Festival, when devotees from different places flocked to the Drepung Monastery, one of the three major monasteries in Lhasa to witness the Buddha display event, the prelude of the annual Shoton Festival.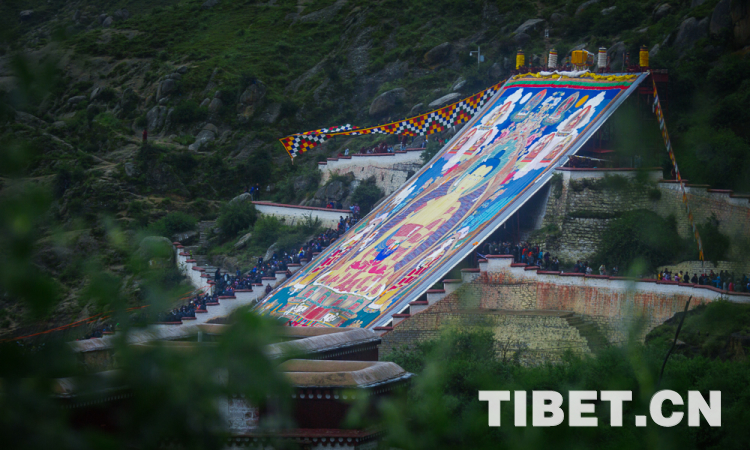 Thangka painting of the Sakyamuni Buddha on display.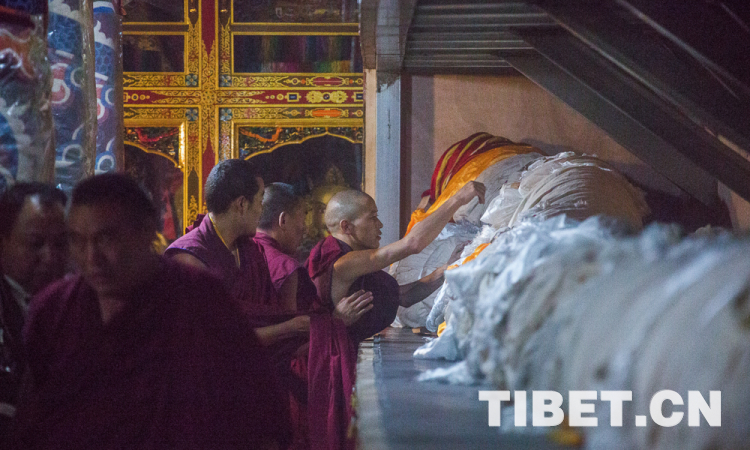 Monks are ready to welcome the Thangka painting of the Buddha.
At about 3 o'clock, it drizzled. But for the devotees and tourists, they were all well prepared for this holy event, taking out their umbrella and raincoat and lining up in a queue for the blessed moment. "I come for the Buddha display every year no matter it is rainy or windy. " Tsering Phuntsok said, believing that when the blessing moment of Buddha display comes, it would turn sunny.
At about 8 O' clock, monks and Buddhist followers shouldered the Thangka painting on to the display platform.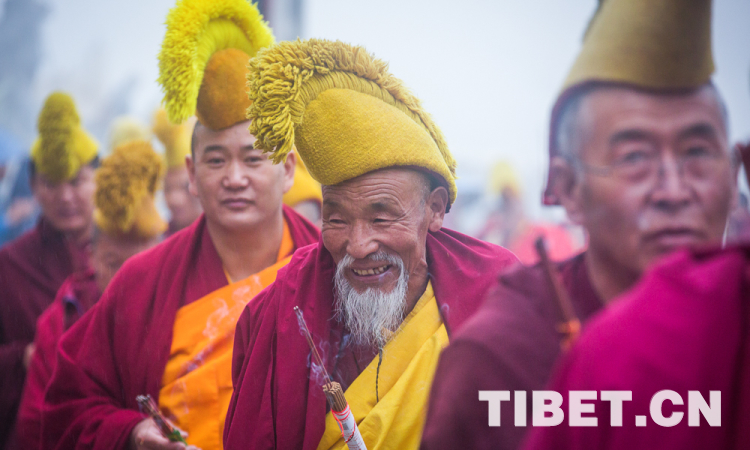 Monks burned the incense and cleared the way for monks and Buddhist followers shouldering the Thangka painting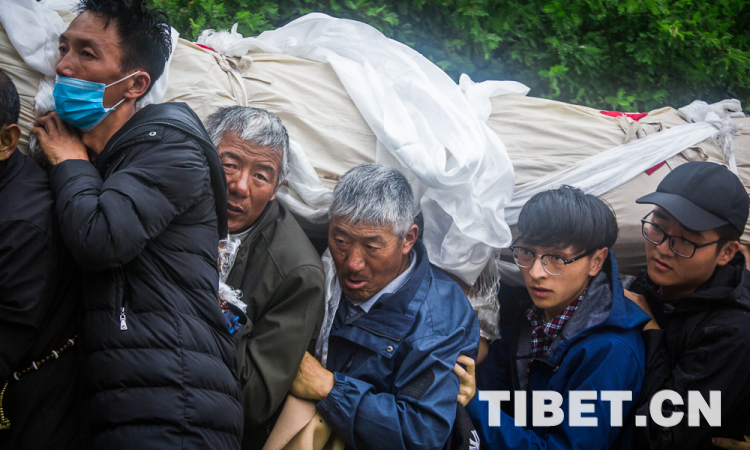 Devotees and tourists joined in shouldering the Buddha painting to the platform.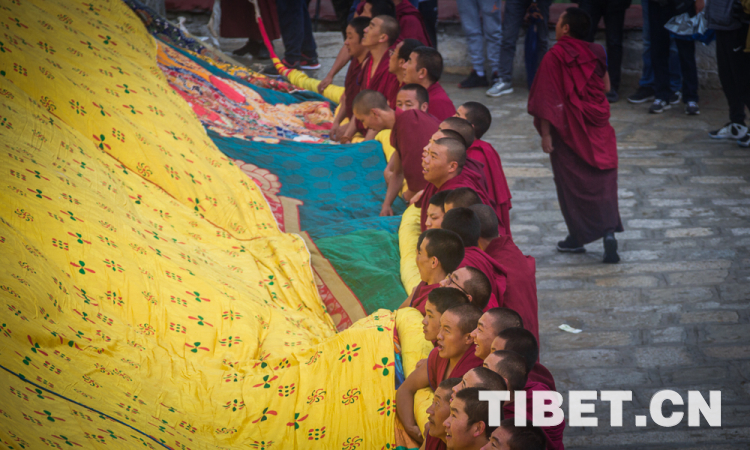 Monks taking off the yellow silk cloth covering the Thangka painting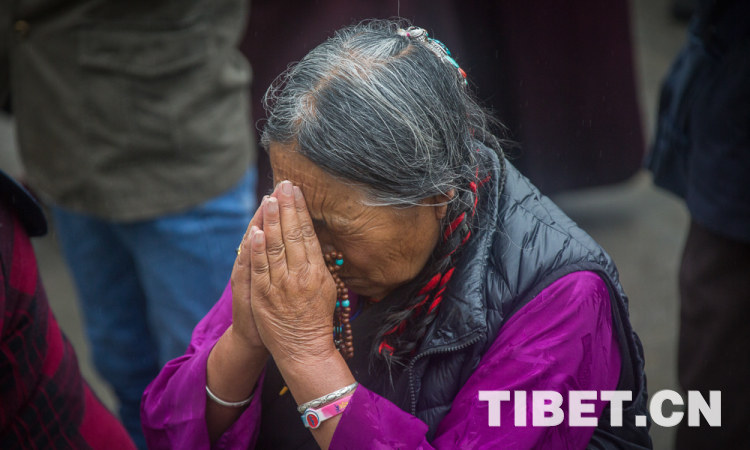 The elder mom is praying with with palms putting together.
As a legal holiday, residents in Lhasa will have a week off work during the Shoton Festival. There will be Tibetan opera performances, Thangka painting exhibition, Tibetan ethnic clothing culture exhibition and traditional horse show during the festival.