Putin proposes softening retirement age increase for women to 60
2018-08-29 20:21:48 | From:Xinhua
  Russian President Vladimir Putin on Wednesday proposed softening the increase of retirement age for women, suggesting that it should be raised from 55 to 60 instead of 63, as in the original proposal.
  "The retirement age for women should not increase more than for men. Therefore, I consider it necessary to reduce the proposed increase in the retirement age for women to five from eight years proposed by the bill," Putin said in a televised address to the nation.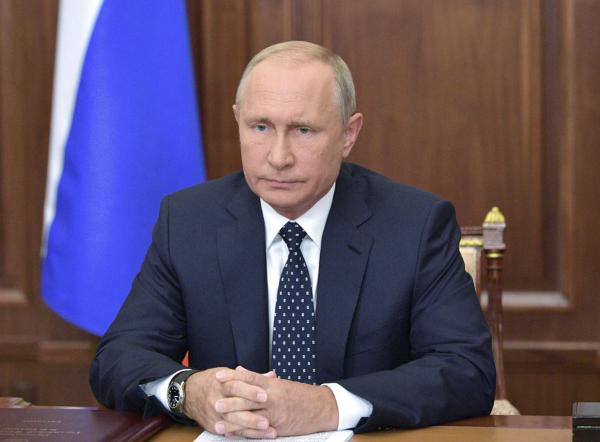 Russian President Vladimir Putin makes an address on the state TV in the Kremlin in Moscow, Russia, Wednesday, Aug. 29, 2018. Putin in a televised address Wednesday said without raising the retirement age Russia's pension system "would crack and eventually collapse." He offered concessions to the reform, saying that women's retirement age should increase from 55 to 60 years, lower than had proposed. [Photo: Alexei Druzhinin, Sputnik, Kremlin Pool Photo via AP]
  The Russian State Duma, or the lower house of the Federal Assembly, passed in the first reading a bill on gradually extending the age of retirement to 65 from 60 for men and to 63 from 55 for women from 2019.
  The president said a mother of three children should be allowed to retire three years earlier, a mother of four -- four years earlier. Women with five or more children should be able to retire at 50.
  Putin also proposed keeping the retirement age for men set in the bill at 65.