U.S. expert is calling on the White House to properly handle trade issues
2018-08-19 19:20:37 | From:DiandianJiang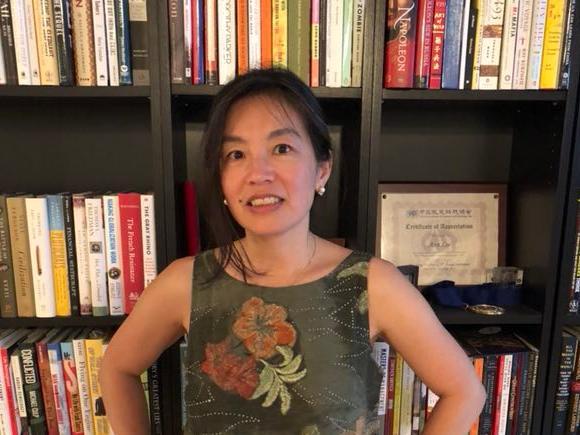 Professor Ann Lee teaches economics and finance at New York University (NYU). [Photo: China Plus]
  With new Sino-US trade talks around the corner, an expert in the US is calling on the White House to listen to more voices on the issue.
  Professor Ann Lee teaches economics and finance at New York University (NYU).
  She suggests that it is very dangerous for America to continue down the path of a trade war with China and adopt trade policies mainly based on presumptions.
  "I would say that the reason for the trade war is actually not about trade. The administration certainly is making unreasonable demands that they know that the Chinese government cannot actually meet, and therefore it gives them excuse. It's political power, security and military power that they are mostly concerned about. They feel their last weapon is to start a trade war."
  Lee adds that the U.S. government imposes tariffs on Chinese goods in the name of national security, and suggests that American businessmen are reluctant to see this continue.
  "I think a lot of these American businesses they are already getting economically hurt. The environment continuously deteriorates, and I don't think these business people have a lot influence at this point. Because you know, with these laws that are passed, the firm basically enables national security interests to now dictate what U.S. commercial business can do."
  Lee also says dissenting voices have been expressed from academic circles in America but are rarely reported by domestic media outlets.
  "Well, so the opinions of academic are against what's going on, basically do not have a voice media, the media is on the side of Trump's aggression against China. Every media repeats the same narratives and there is no debate with people that actually have a different perspective."
  The professor suggests that many scholars are worried about Trump's "America First" strategy of abandoning multilateralism and moving towards unilateralism, and also abandoning free trade in favor of protectionism.
  "At this point, clearly Trump has already established a distain for multilateral institutions. Everything that the U.S. has originally committed to seems to be pulling out, and basically rewriting all the rules. So a lot of people are frankly frightened about what's happening because this can easily lead to a recession and depression down the road, and you know, business are already being affected, and you know, nationalism is going to be further inside everywhere, and it's not going to be actually about solving issues. It's more about building a case for war."
  Lee says some American scholars believe that if the U.S. keeps disrupting the global order, it might even trigger a crisis of human survival.
Related News
China's economy is stable and resilient against uncertainties, including the latest trade tensions between China and the US, experts said, who called for slight policy adjustments.

China has proposed buying US agricultural and energy products worth nearly $70 billion, but only if Washington abandons its threat to slap tariffs on Chinese imports, according to a Wall Street Journal report on Tuesday.

The Fifth China Beijing International Fair for Trade in Services opened in Beijing on Monday.