Trump authorizes doubling of steel, aluminum tariffs on Turkey
2018-08-10 21:50:46 | From:Xinhua
  U.S. President Donald Trump said Friday that he has authorized to double the tariffs on steel and aluminum products from Turkey to 50 percent and 20 percent respectively.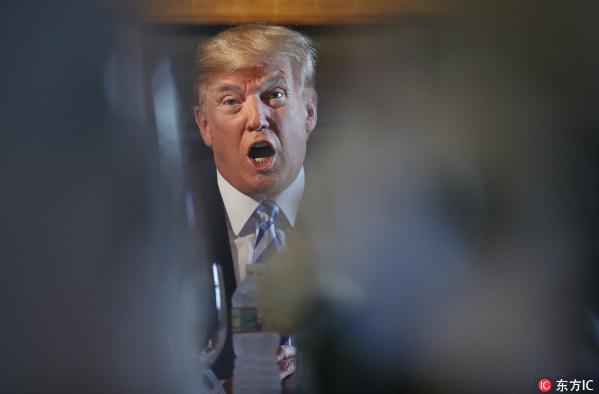 President Donald Trump speaks as he meets with state leaders about prison reform, Thursday, Aug. 9, 2018, at Trump National Golf Club in Bedminster, N.J. .[Photo: IC]
  Tensions ramped up between the two countries over detention of an American pastor by Turkey. Trump tweeted Friday that the U.S.-Turkey ties "are not good at this time!"