Greenhouse vegetable brings economic benefits to people on "Roof of the World"
2018-08-29 15:49:00 | From:China Tibet Online
Sweet and delicious watermelon, colorful pepper, fresh strawberry...You can hardly imagine you are on the "Roof of the World" with an altitude of more than 4000 meters.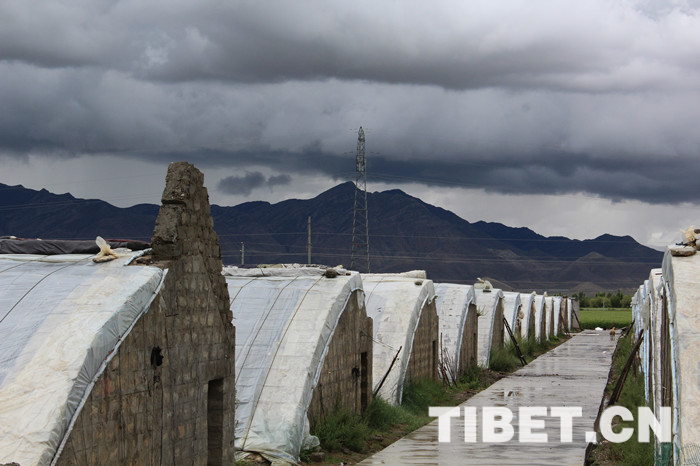 Overall view of the vegetable greenhouses
In Bainang County in Shigatse prefecture, Tibet, a total of 5428 greenhouses have already been built and the county becomes Tibet's largest greenhouse vegetable base, with an annual vegetable production of 37.5 million kilograms and an annual sales volume of one hundred million yuan.
The county now has achieved mass production of greenhouse vegetable, with only 1.28% of its arable land producing 41% of its agricultural and animal husbandry economic results.