Well-preserved stone scripture carvings found in Qinghai
2018-08-30 10:11:00 | From:China Tibet Oline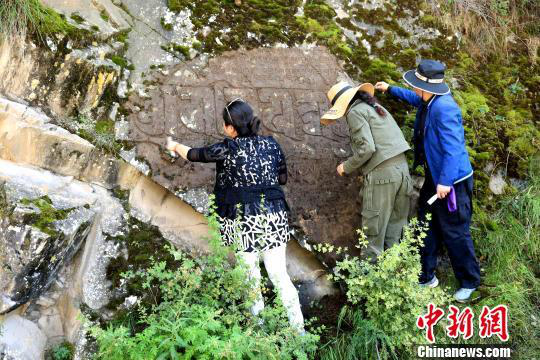 Research experts clear away weeds from the stone carving.
"The discovery of these stone carvings of Buddhist scripture is an unexpected bonus on our way to investigating other rock carvings," Dong Liansheng, a member of the Rock Painting Group of the Qinghai Provincial Museum of Cultural Relics Research Center, said in a telephone interview on August 23. "It can be said that it is the largest and most well-preserved stone carving of Buddhist scripture in Qinghai Province."
On August 18, research experts from the Qinghai Provincial Museum of Cultural Relics discovered the cliff stone carvings while conducting research at Ganglonggou Cave Temple in Menyuan County, Qinghai. Now, Menyuan County has taken measures to protect them.
Cliff stone carvings, an ancient art form in China, refer to calligraphy, statues, or paintings engraved or painted on the side of cliffs. They have rich historical connotations and value.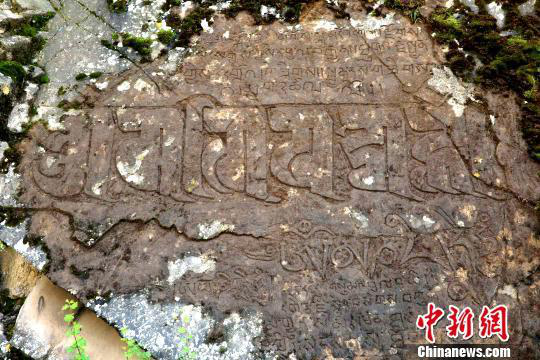 Stone scripture carvings
Editor:Yanina