A powerful winter storm that hit the U.S. Southeast over the weekend has knocked out power for more than 380-thousand customers and forced the cancellation of hundreds of flights on Sunday.
  The National Weather Service urged residents to stay off the roads as snow, sleet, and freezing rain were expected to continue through Sunday night and into Monday morning.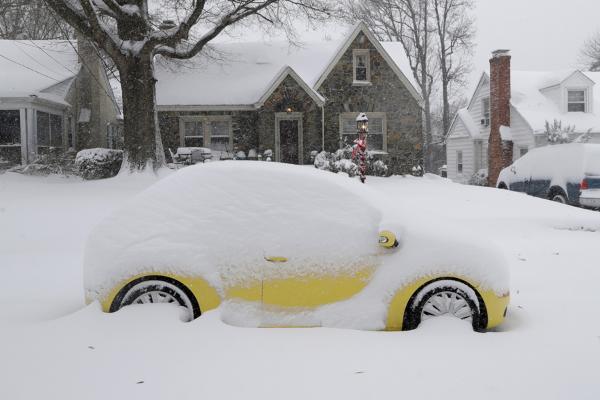 A snow-covered car is parked outside a home in Greensboro, N.C., Sunday, Dec. 9, 2018. A massive storm brought snow, sleet, and freezing rain across a wide swath of the South on Sunday - causing dangerously icy roads, immobilizing snowfalls and power losses. [Photo: AP]
  The agency reported between 10 to 30 cm of snow in some areas and warned about continuing snowfall which could bring as much as 46 cm from western and northern North Carolina to southwest Virginia.
  According to Poweroutage.us, customers left without power were in the Carolinas, Georgia, Alabama, Tennessee and Virginia.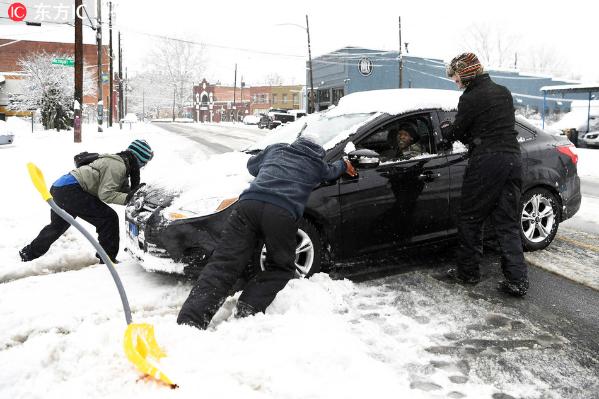 Three people help push a car out of the snow at BJ's Food Mart in Asheville, N.C., Dec. 9, 2018. [Photo: IC]