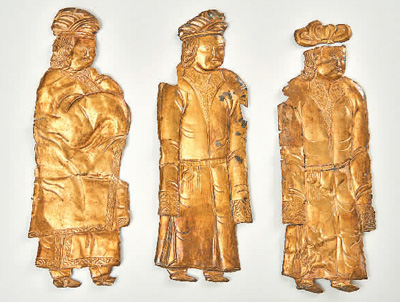 Gold and silver ornaments from the Tang and Tubo periods in Tang Dynasty.
Tibetan medicine is a shining pearl in the treasure house of Chinese traditional medicine. In November 2018, UNESCO listed the "Tibetan Medicine Bathing Method: Knowledge of and Practices of Tibetans in China on Life, Health, and Disease Prevention and Control" in its representative list of human intangible cultural heritage, and Tibetan medicine culture has attracted worldwide attention. There is a unique museum of Tibetan medicine culture in Xining, Qinghai, which is an excellent place to learn about Tibetan medicine and Tibetan culture. 
The Qinghai Museum of Tibetan Medicine Culture Museum opened in September 2006. It consists of two halls: the north and the south. The north hall focuses on Tibetan medicine, and the south hall displays the rich and colorful Tibetan culture.
The building of the museum inherits the characteristics of traditional Tibetan architecture. The north hall adopts the architectural concept of a mandala, and the south hall is shaped like a prayer wheel and scripture. The museum has 11 thematic exhibition halls, a temple of a thousand pharmacists, and a collection of ancient texts. The museum has more than 50,000 cultural relics, including 158 national first-class cultural relics.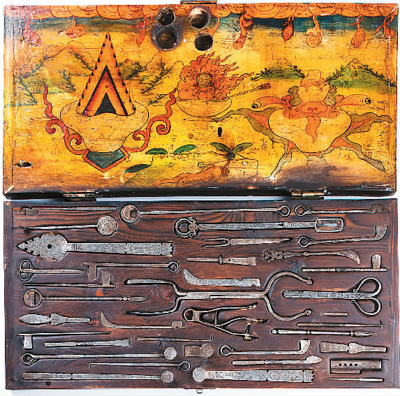 Tibetan medicine surgical instruments.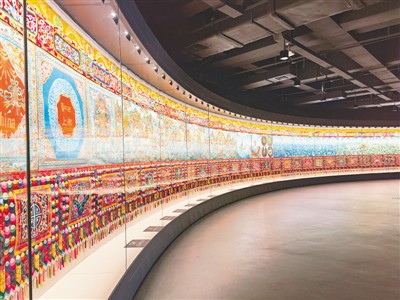 The "Grand View of Chinese Tibetan Culture and Art Color Paintings" displayed in the exhibition hall.